About Cormorant Fishing in the Nagara River
Cormorant fishing in the Nagara River was one of the most respected professions in feudal Japan. Using Japanese cormorants to fish for sweetfishes has a history of 1300 years and the tradition has long been protected by the Imperial Household Agency.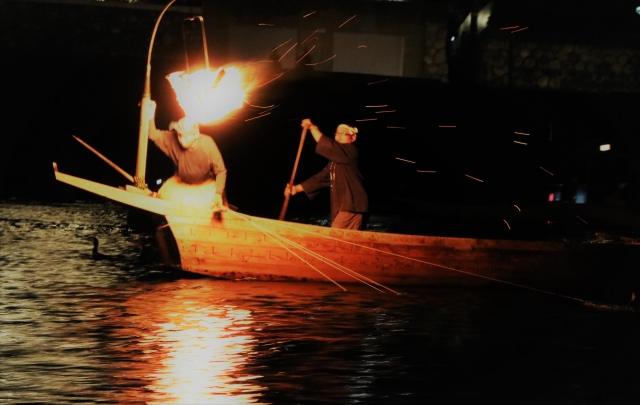 Master fishers, the fishers that take care of and command the cormorants, have been given a title of Imperial Fisher and the Nagara River has been kept clean and protected for centuries under Imperial command. You can see cormorant fishing in several areas in Japan but the Nagara River cormorants are the only ones that are protected by Imperial decree and the master fishers the only ones that are decreed master fishers.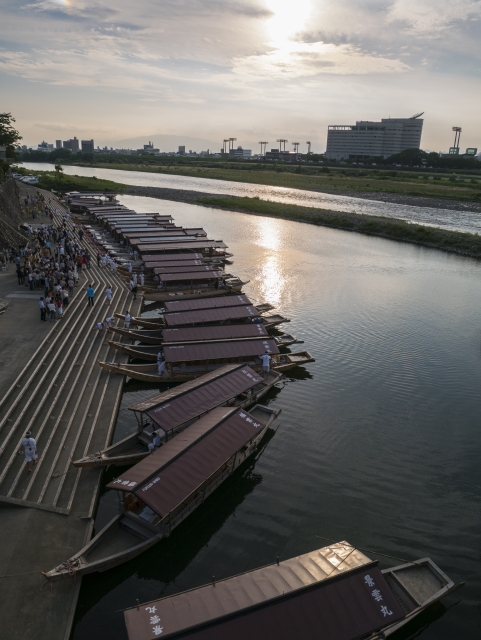 Once the sun sets, the master fishers with at least two helpers will take their long, wooden boats to the river. The master fisher will bring up to 12 cormorants on the boat which are let out of their cages after the fishers secure a rope around bird's neck.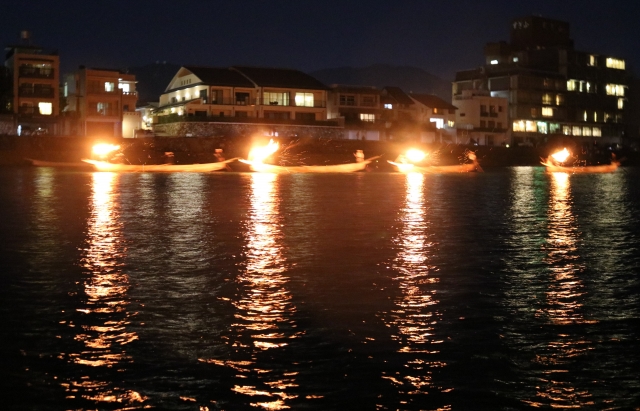 The fishermen will set fire to a hanging lantern at the front of the boat to lure the sweetfishes to the surface of the water. Then, the cormorants swimming next to the boat go hunting for the fishes. Trappings make it impossible for the cormorants to swallow the larger fishes; the birds store them in their beaks instead. The fishers later get the fishes out of the beaks of the birds.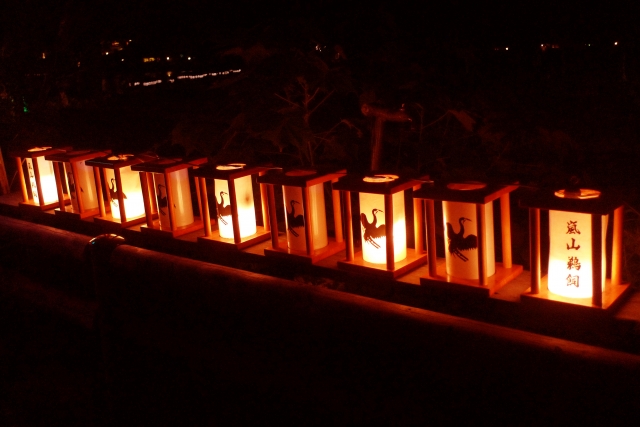 The fishing is a huge event which can be seen from on the river, in one of the boats or dining cruises, or from the riverbank.  
General Information about Cormorant Fishing
Opening Hours:
May 11 to Oct. 15・19:30 (approximately)
Closed:
Harvest Moon
High tide
Price:
A seat on the spectator boats・3,100 ~ 3,400
From the riverbank・Free
Contact details:
+81-58-262-0104
Location:
1-2 Minato-machi, Gifu City, Gifu Prefecture 500-8009
Travel Tips
How to get to the Nagara River
Tokyo Station → Nagoya Station → Gifu Station → Nagara Riverbank
1. From Tokyo Station to Nagoya Station (2 hours):
Take the Tokaido Shinkansen from Tokyo Station to NagoyaStation.
2. From Nagoya Station to Gifu Station (30 minutes):
From Nagoya Station, take the JR Tokaido Line to Gifu Station.
3. From Gifu Station to Nagara River Fishing Station (10 minutes):
Walk for 10 minutes to the riverbank of the Nagara River or take the bus to Nagara-bashi (Nagara Bridge).