When coming to Japan for winter sports you get to combine quality snow sports with unique cultural experiences. A recommendation is to explore one of the many world-class resorts, and then warm yourself up with a dip in a hot spring, or onsen as they are called in Japanese.
Japan has three main snow sport areas, two on the main island of Honshu (Nagano/Niigata and Tohoku), and one in Hokkaido. This article will explain about the major ski resorts in these areas.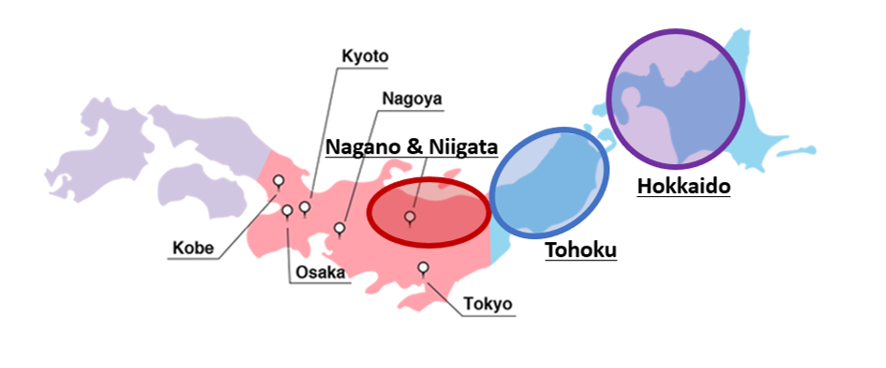 1.Nagano & Niigata Prefecture
Home to large number of snow resorts, adjacent prefectures Nagano and Niigata are popular destinations in winter. A pro of the Nagano and Niigata ski resorts is that some of them are relatively undiscovered and overlooked by foreign tourists. As such, lines to the chairlifts and gondolas are short and the Japanese atmosphere is still very present. Other resorts, like Hakuba and Nozawa Onsen, are more popular and have more facilities and amenities. The Nagano and Niigata resorts are in easy reach of Tokyo by shinkansen.
The five Nagano and Niigata's ski resorts that we will introduce are some of the largest resorts in the region but there are many more to explore!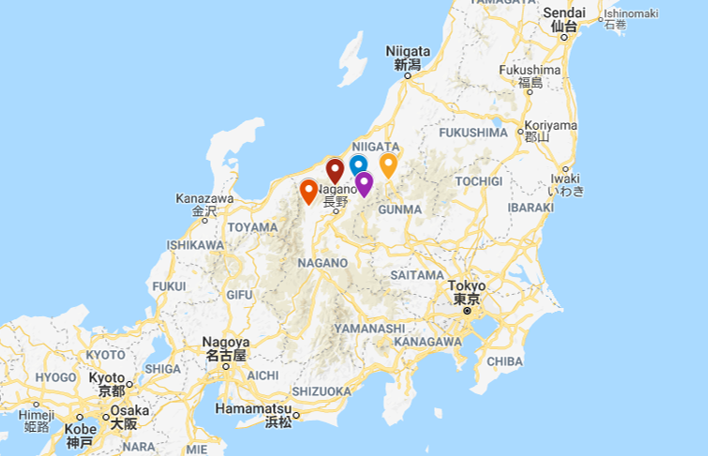 Not yet on the radar of foreign travelers, Shiga Kogen is a undiscovered gem. With 18 resorts and 49 gondola's and chairlifts, the Shiga highlands are one of Japan's largest ski resorts and scene to some of the 1998 Olympic events. While it has no abundant nightlife scene, the snow in the mountains of Shiga is some of the most powdery in Japan and hot spring villages like Yudanaka and Shibu Onsen are only a stone-throw away.
One reason to visit Shiga Kogen if not for the quality of the snow, is that the highlands are the backyard of the Snow Monkey Park. If you like hot spring-bathing macaques and high-quality powder snow, Shiga Kogen is your best bet.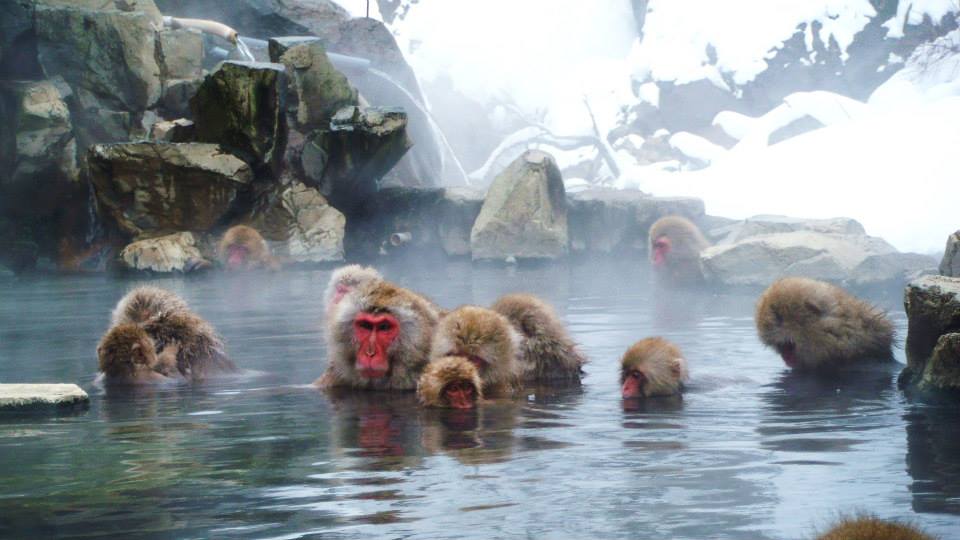 Host to some of the 1998 Nagano Winter Olympic events, Hakuba is a dream for any lover of winter sports. Skiers and snowboarders of all levels will have something to do while in the mountainous area.The Hakuba area is quite vast, with 9 resorts all accessible via regular shuttle buses.
Hakuba is arguably one of the most foreigner-friendly ski resorts in the Hakuba/Niigata region, with many bars and restaurants offering English menus and English-speaking staff available. Happo-one's village is the heart of the Hakuba area, with most activities, restaurants, bars, and onsen.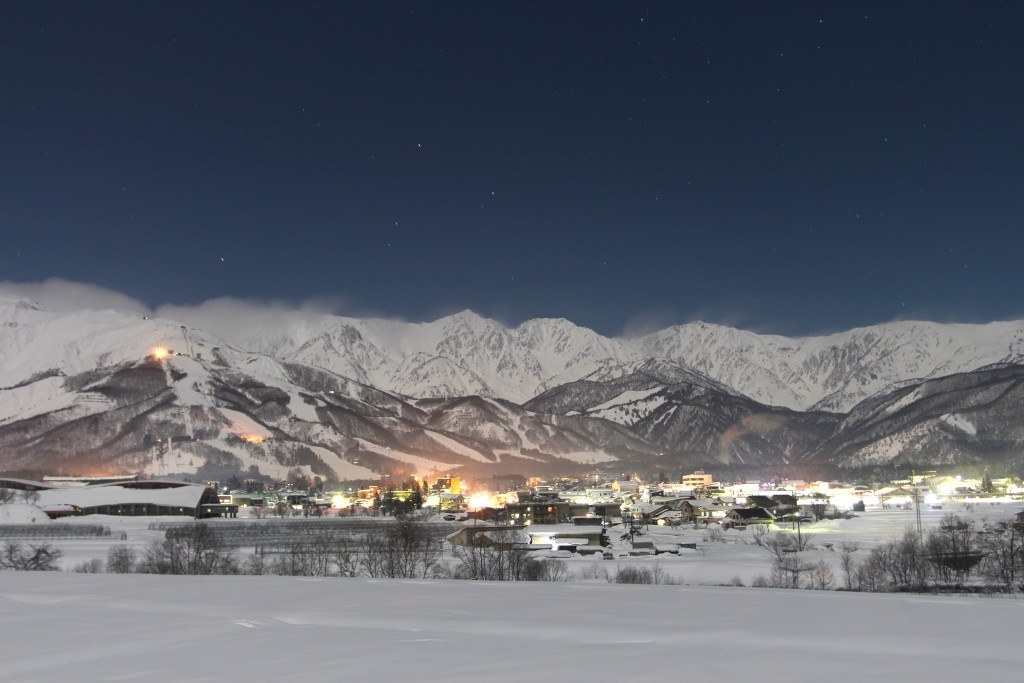 Nozawa Onsen is a classic example of a hot spring village. The village has 13 hot springs open to anyone who wants to take a bath and the center of Nozawa has the atmosphere typical of a traditional Japanese town. While it doesn't have the lengthiest slopes or highest runs, the combination of the region's quality snow and hot springs make Nozawa Onsen an attractive option.
If you time your visit to Nozawa Onsen right, you get the chance to see a unique festival. The Fire Festival on January 15th is one of Japan's biggest festivals of its kind and worth seeing if you don't mind some cinders flying your way.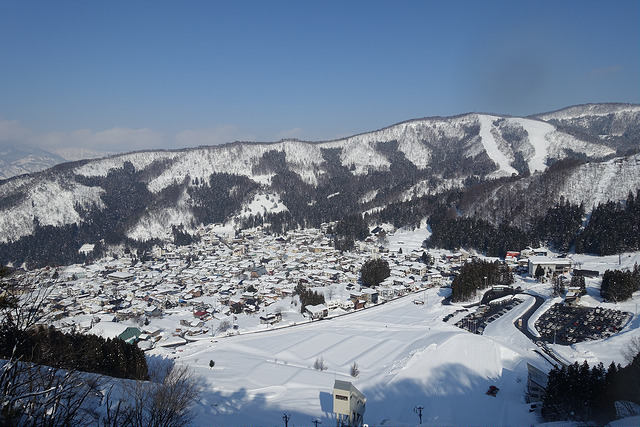 Naeba & Kagura
Easily accessible by JR train, Naeba and Kagura are popular ski resorts in Niigata Prefecture. Only a 2.5 hour train-ride away, these two resorts offer two very different snow experiences.
Naeba, a high altitude ski resorts, was built during the Japanese bubble economy and has excellent modern facilities, but not much of a traditional Japanese atmosphere. Naeba ski resorts are linked directly with Kagura, a resort with 3 areas, by one of Japan's longest gondola's called Dragondola. Kagura is more local and less touristy compared to glamorous Naeba. Kagura has mellow slopes and one of the longest ski seasons in Japan.
Different from other ski resorts in Japan, is Naeba and Kagura's acceptance of off-piste skiing and snowboarding. There are even backcountry guided tours operated in English for those wanting to learn how to ski/snowboard on powder.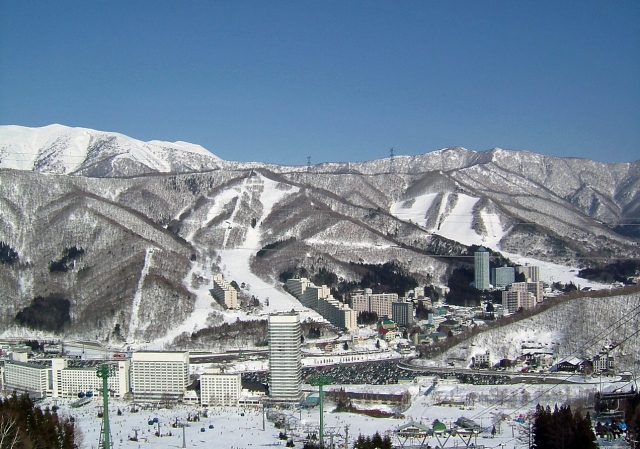 Myoko Kogen
Together with Shiga Kogen, Myoko Kogen is one of the more Japanese snow resorts in the Nagano/Niigata region. The snow in Myoko is incredibly powdery, with up to 16 meters of snow on a good year. The Myoko Kogen area is made up of several resorts connected by a shuttle bus. Sugi-no-hara, one of Myoko's ski resorts, has the longest run in Japan at 8.5 kilometers.
As with many of the more traditional ski resorts in Japan, Myoko Kogen doesn't have many nightlife facilities. While western facilities are on the rise because of Myoko's increasing popularity, overall there are more Japanese traditional bars and restaurants. A good option for apres-ski is taking a bath in one of the many hot springs in the area.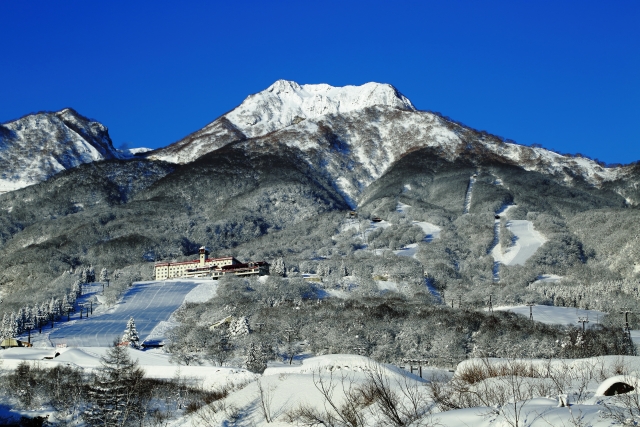 2. Hokkaido Area
Hokkaido is the most popular place to go skiing and snowboarding for foreigners. While Nagano and Niigata tend to cater more to a Japanese clientele, Hokkaido has fully adapted to and embraced its foreign visitors. Home to some of the richest snowfall in the world, Hokkaido's slopes are sure to keep you entertained for days on end.
Not on the main island of Honshu, Hokkaido can be reached via either plane or train, with high-speed shinkansens running from Tokyo to the northern island.
See below for some of Hokkaido's major ski resorts: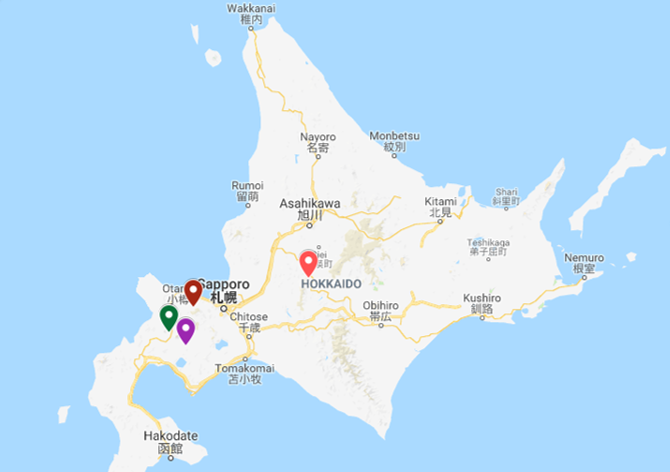 Niseko
Niseko, close to Hokkaido's main city Sapporo, is Japan's skiing and snowboarding hotspot at the moment. Highly popular with foreign tourists from especially Australia and Singapore, Niseko has wide groomed terrain of 47km and 4 areas. Slopes are long and the snow is deep, with as much as 15 meters snow; some of the deepest snowfalls in Japan.
Most popular of Niseko's 4 resorts is Grand Hirafu, the area with the largest village, most accommodation, and most entertainment (even nightlife is available; a rarity in Japanese ski resorts). All areas have good international facilities, with English and Mandarin staff and lessons available.
Kiroro
Kiroro, a ski resort area close to Sapporo, has excellent snow. Kiroro receives more snowfall than even nearby Niseko, with on average 17 meters. For those loving powder snow or wanting to learn how to ski or snowboard on powder, this ski resorts has you more than covered. Off-piste is largely allowed at this ski resort.
At Kiroro, most staff can communicate in English and its luxurious facilities are mainly aimed at families. The resident Snow World is full of family-friendly tools, and activities such as snow banana boat, rafting, etc., are sure to keep you and your family entertained.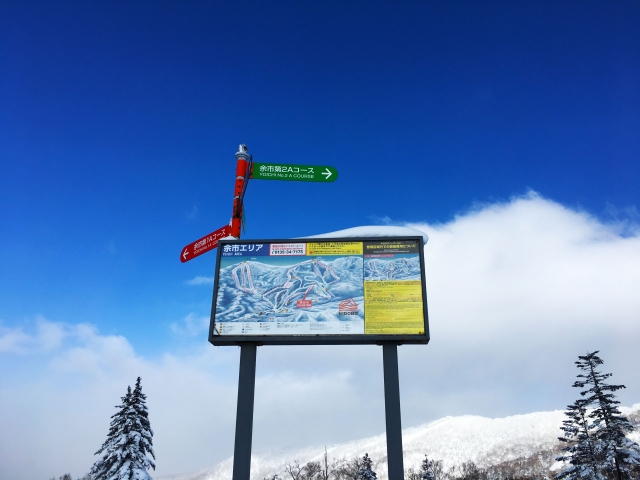 Furano
Located in the center of the island of Hokkaido, Furano is one of Japan's most popular and biggest ski resorts. Those just starting their skiing/snowboarding will enjoy the 25 km of groomed runs as most of Furano's slopes are quite mild. Off-piste used to be strictly forbidden but is now allowed in most areas of the Furano ski resorts.
While the facilities and amenities are excellent and generally modern, Furano's village still retained parts of its Japanese essence. Furano is family-friendly with child care with English-speaking staff and ski/snowboard lessons in English available.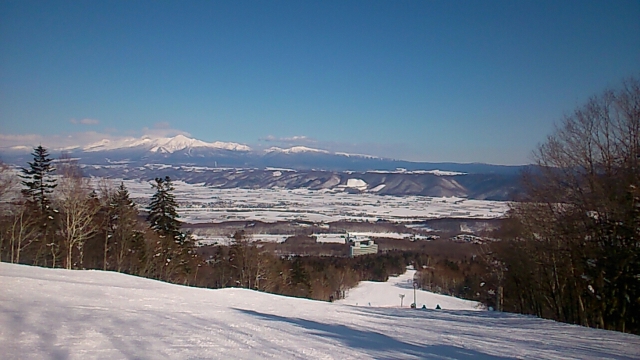 Rusutsu
Dry powder, as deep at 14 meters, is what Rutsutsu is most known for. This powder snow makes for excellent off-piste and tree runs, which are not forbidden in Rutsutsu. The ski resort has something to offer for skiers and snowboarders of all levels. Compared to nearby popular Niseko, Rusutsu is uncrowded and lines for lifts are rare. 
Rutsutsu has an English ski school and plenty of facilities to keep children entertained. The town doesn't have a very Japanese feel to it, but what is Japanese about it is that nightlife is largely absent. Those staying at Niseko can go to Rutsutsu for an easy day trip to enjoy the quality snow.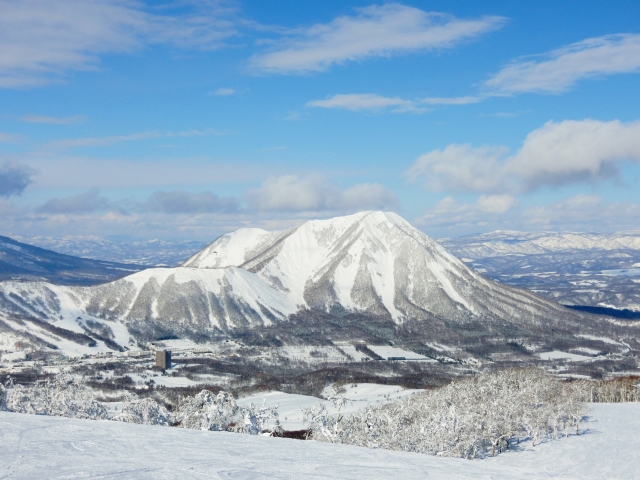 3. Tohoku Area (Northern Japan)
The Tohoku area caters the least to foreign travelers, compared to Hokkaido and even Nagano and Niigata. Especially during the week the ski runs in Tohoku can feel almost abandoned as there are few people around. The ski resorts are quite small, and usually not very accessible, but you get to experience non-touristy, completely uncrowded runs.
The below introduced ski resorts, namely Appi Kogen, Zao, and Mt. Bandai, are some of the bigger, popular ski resorts in the Tohoku area.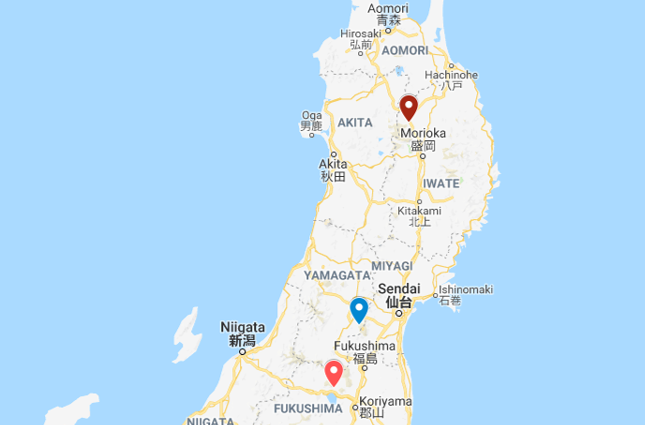 Appi Kogen
In the north of Tohoku, in the prefecture of Aomori, you'll find Appi Kogen, the biggest and one of the more popular ski resorts in northern Honshu. This ski resorts, built in the 80's, was meant as a high-class snow resort area and is still functioning as such. The groomed runs are quite lengthy and off-piste is allowed in certain areas. English is limited but lessons from an English-speaking instructor available. 
If you want a traditional Japanese town, Appi Kogen has no such thing on offer. It is very much a resort in the conventional sense of the word. Foreign travelers however, are few and far between so you'll get to experience modern Japanese culture.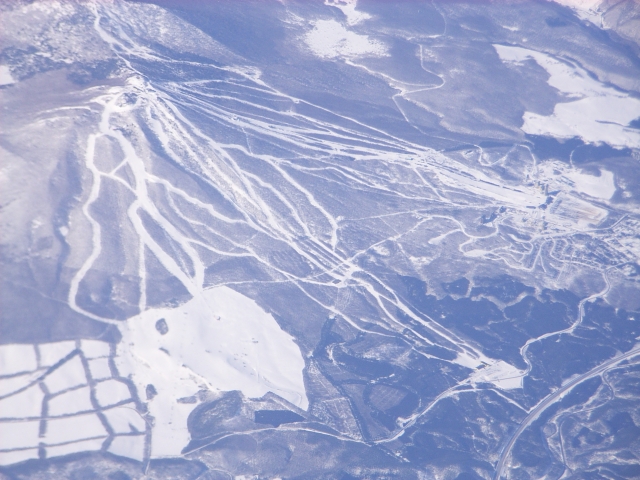 Zao Onsen
Close to the city of Sendai in Yamagata Prefecture you'll find Zao Onsen, one of the prime ski resorts in Tohoku. For many Japanese, skiing is not the reason they come to Zao. Many visitors want to see the famous 'snow monsters', trees covered in a thick layer of snow and ice. Especially good for beginners and intermediates, only 20% of Zao Onsen's runs are black runs.
Zao's village is a traditional hot spring village, with many ryokan and bathhouses. Zao is mostly visited by domestic tourist, with very few foreign tourists finding their way to the small town. This makes communication in English a challenge in most cases.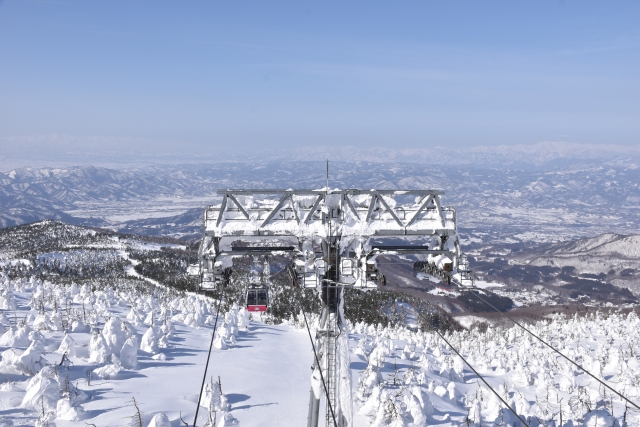 Mt. Bandai
The various ski resorts around Mt. Bandai in Fukushima Prefecture have the collective name the Aizu ski resorts. The resorts tend to be quite small, with people having seen most of the slopes in a day or two. Off-piste is largely discouraged. While it can get crowded on the slopes with locals, foreigners tend to be a hard find. This makes communication sometimes difficult if you don't speak Japanese.
Because the resorts are so incredibly local, you get a good chance to really sample Japanese culture. The area has a variety of nice ryokan and beautiful onsen. The best place to stay if you want to explore all of Bandai is the village of Inawashiro.