Traveling with the Japan Rail Pass (JR Pass) is the most economical and convenient way around Japan. The JR Pass is a public transportation ticket which gets you access to most of Japan's railways. The Japan Railway (JR) network stretches out over all of Japan and JR made this network accessible to foreign tourists by providing this easy to obtain all-you-can-ride JR Pass.
The train network in Japan is excellent but pricey, with especially the super-speedy, long-distance Shinkansen trains being on the high end of the spectrum. If you plan on traveling to Osaka, Nagoya, Kanazawa, Hiroshima and more, a nationwide JR Pass ensures you get the best price for the distance traveled.
・・・
Who can get the JR Pass?
You can only get a JR Pass if you have the entry status of Temporary Visitor on your passport. If there is anything other than Temporary Visitor written on your passport like Trainee, Student, etc., you're not eligible for a JR Pass.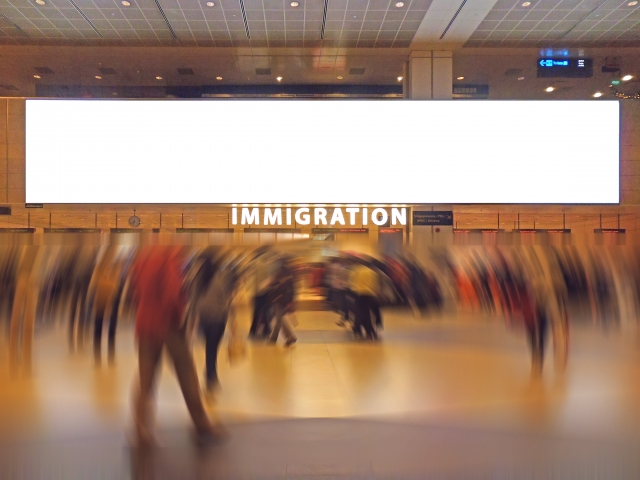 ・・・
Should you get a JR Pass?
If you are only planning on staying and traveling in Tokyo, getting the nationwide JR Pass is not necessary. It would serve you better to get a JR Tokyo Wide Pass, or any of the other regional passes.
You'll get your money's worth out of the JR Pass if you plan on traveling to various places in Japan like Nagano, Kanazawa, Kyoto, etc. So before getting the Pass, think of how you want to schedule your trip in Japan.
Depending on the duration of your travel through Japan, you can choose your JR Pass. There are three types of passes; the 7 day, 14 day, and 21 day pass. These passes can only be used for consecutive days.
・・・
Types and Prices of the JR Pass

There are two types of JR Passes to choose from; the Regular or Green Car. If you want to know the difference between these two cars, see below for a more detailed explanation.
If you purchase a JR Pass at one of the locations in Japan instead of getting it in your country, the below rates apply.

The above prices are valid as of date of publication – 2018-09-14
・・・
Difference between Regular and Green Car Passes
The spaciousness of the Shinkansen car is usually the determining factor between the Regular and Green Car. The Regular or Ordinary cars are coach class. The seats are usually divided in rows of three and two seats and with comfortable legroom.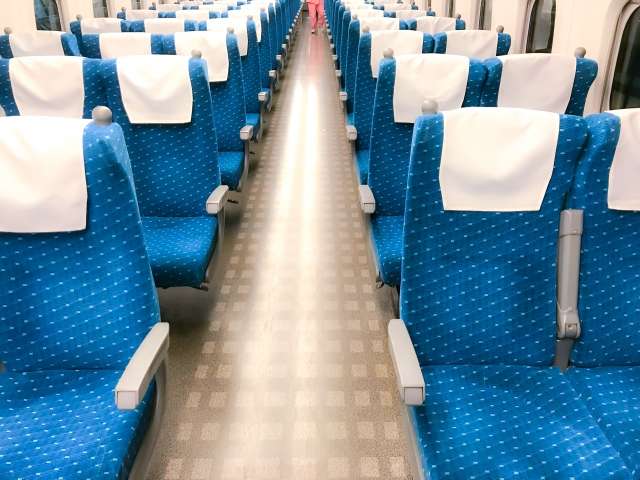 Long-distance Shinkansen usually have Green Cars. These Green Cars are the Shinkansen's business class and are more spacious with seats are more comfortable than the Regular cars. This luxury does add to the price and as such, Green Cars are generally less crowded than the Regular Cars. If you have a Green Car pass you can choose to ride either Regular or Green class cars.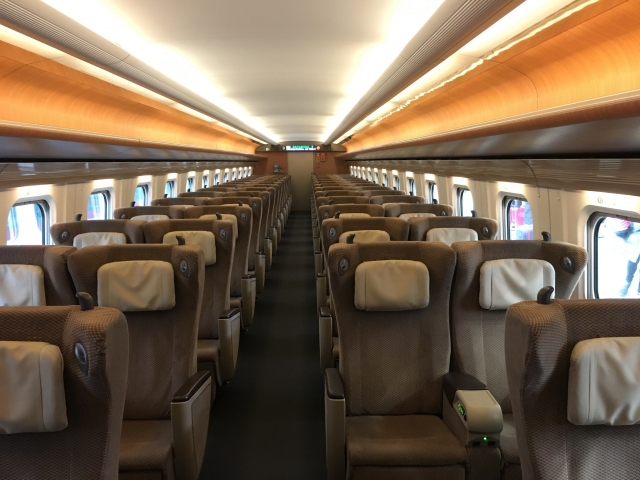 Some Shinkansen lines like the Hokuriku, Hokkaido, and Tohoku have an extra luxurious class called the GranClass, which would equate to an airplane's first class. The seats are even more roomy with staff coming by to serve extra amenities.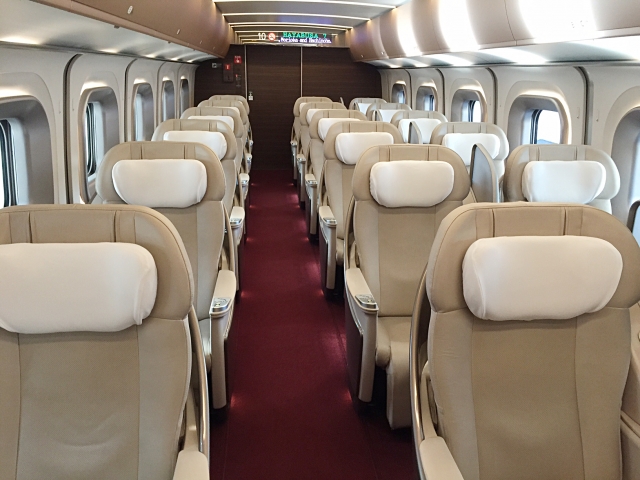 ・・・
Purchasing the JR Pass
You can get your hands on a JR Pass via either a JR affiliated sales office or via the official website. If you get the pass while outside of Japan, upon purchase of the Pass, you'll receive an Exchange Order. The Exchange Order is not the JR Pass but is used to exchange for the JR Pass upon arrival to Japan. The Order looks almost like a flight ticket with your personal details, type of Pass, and validity (three months from the date of issue).
If you are already in Japan, you can obtain a JR Pass directly at one of the JR Pass exchange offices at one of the several location in Japan. This, like JR passes purchased overseas, is limited to those that hold non-Japanese passports. Please note, the ticket in Japan is available for limited time only. It is available until March 31st, 2019.
・・・
Obtaining your Pass in Japan
Upon arrival in Japan, find your way to one of the numerous JR Pass exchange offices found all over Japan and show the staff your Exchange Order and passport. Once the JR staff has confirmed that the name on your passport corresponds with the name on the Exchange Order, you will receive your personalized Japan Rail Pass. Only the person whose name is written on the JR Pass can travel with the Pass.
Please note that the Pass is not activated immediately as you can specify the date from when you want to use the JR Pass. You can assign a date within 1 month of receiving the pass.
・・・
How to reserve seats for the JR Shinkansen
Go to one of the ticket offices which you can recognize by the below emblem.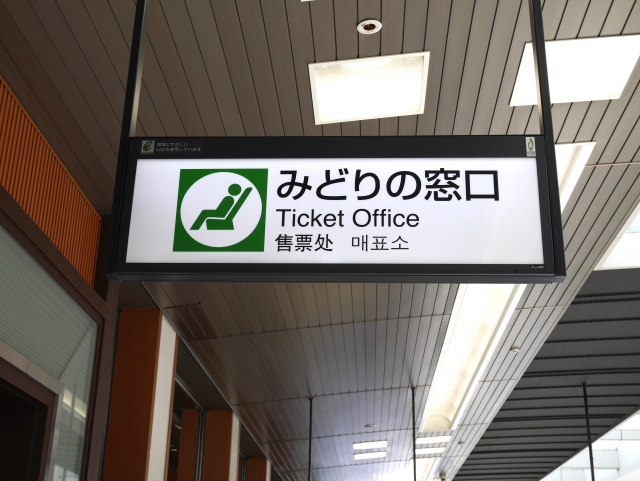 If you have a JR Pass in your possession, you can get a seat reservation for most JR trains at no extra charge. All you need to do is show your pass to the staff at the ticket office, and they will arrange for a reserved seat on the Shinkansen. Please note that if all reserved seats are booked, you cannot get a seat for that particular train.
If an unreserved seat works for you as well, it's even easier. You just walk up to ticket gates, show the attendant your Pass, and off you go!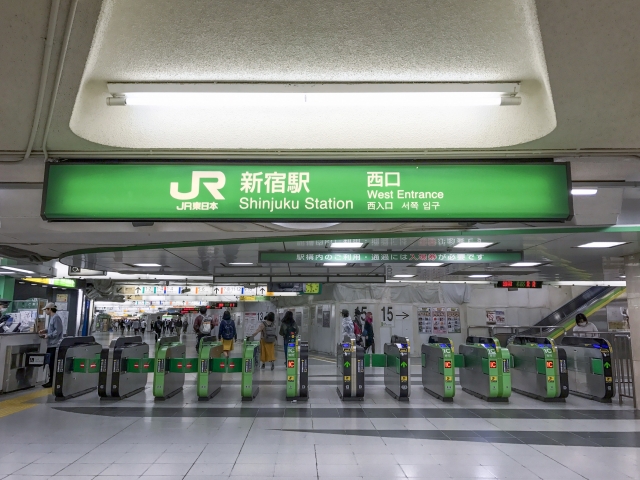 ・・・
Where you cannot use the JR Pass
While the Pass allows you almost unlimited access to public transportation in Japan, there are a few exceptions.
Reserved or non-reserved seats on the Nozomi and Mizuho Shinkansen trains are not covered by the JR Pass. If you want to get a seat on one of these trains, the fare must be paid in full.
GranClass cars are not part of the JR Pass. If you want to travel by GranClass, the GranClass charge has to be paid separately.
Express bus routes

operated by JR Bus are not covered by the JR Pass, and

JR Ferries

are generally not part of your JR Pass. Only the Miyajima Ferry of JR West is subject to the JR Pass.

Railway lines that are not Japan Railway (JR), your JR Pass in not considered valid.
・・・
JR Pass cancellation or refund 
Canceling the JR Pass is possible. If you have already received the Exchange Order and would like to cancel you will be refunded 85% of the total price. 15% service fee will not be returned. You can only refund you Exchange Order at the sales office from where you purchased it from.
If the below apply you will not be refunded:
If you cancel your Exchange Order after more than 15 days of the purchase.
If you have already exchanged your Exchange Order for the JR Pass.
If your Pass is lost or stolen.
If your Pass has already been used or expired.
If you are not in Japan on a tourist visa but you still purchased an Exchange Order to be exchanged for a JR Pass, your Exchange Order will be declined. You can return your Exchange Order for a refund (fees do apply) within 1 year of the issue date.