About Daio Wasabi Farm
The Daio Wasabi Farm in Azumino is the largest wasabi farm in Japan, distributing almost 50% of all the wasabi in Japan. The farm has many fields full of wasabi roots in small streams of water, covered by black sheets which provide protection against the sun.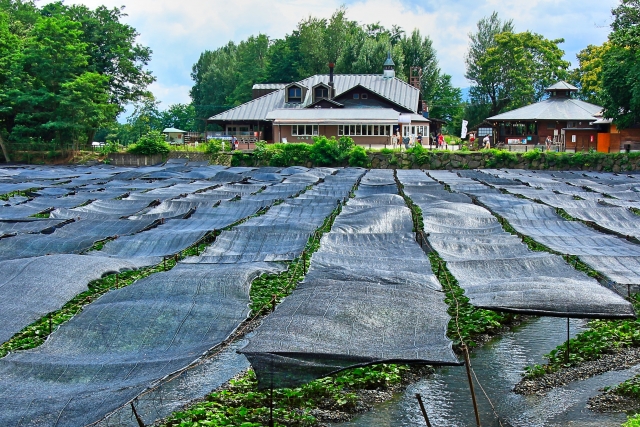 There are souvenir shops, restaurants, and stands where you can get wasabi-flavored items like beer, soft serve, and burgers. There is a shrine where you can pray for the protection of the wasabi, a cave displaying the legend of the local hero, and a shop where you can learn how to make chopsticks.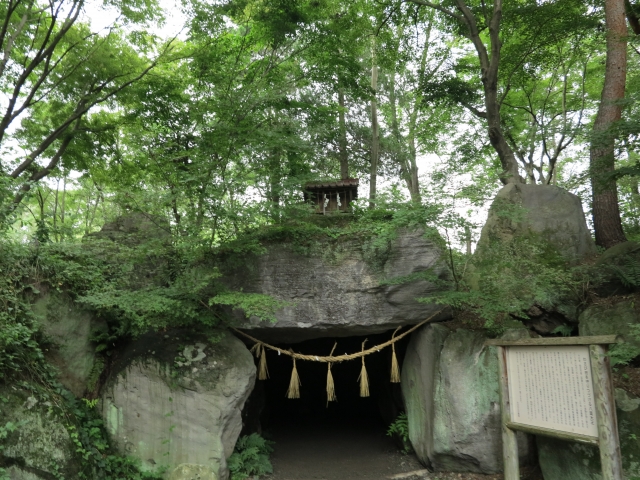 The waterwheels close to the entrance to the Azumino Farm are famous for appearing in one of Akira Kurosawa's movies. You can get a closer look to these waterwheels by getting a ride on one of the boats of the Clear Bottom Boat Ride (fees apply). These boats will take you on ride on the crystal clear rivers of the Daio Wasabi Farm.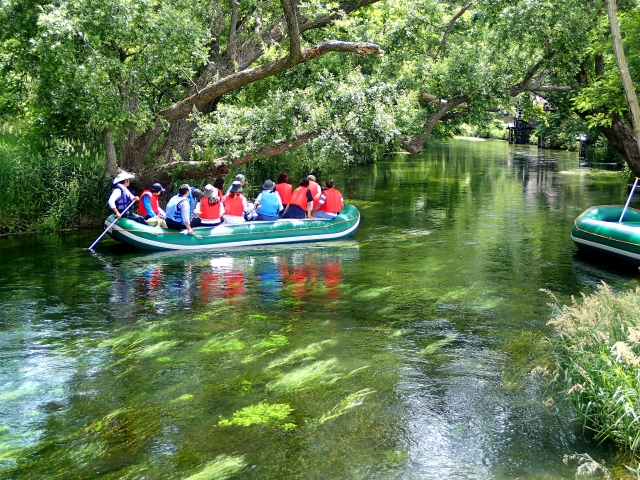 The Wasabi Farm is the perfect place to enjoy the fresh air and calm and quiet of Japan's countryside. From the city of Azumino, city lovers can easily access bigger places like Matsumoto or Nagano, and mountain lovers can start their hiking adventure in the Japanese Alps from various access points.
General Information for Daio Wasabi Farm
Opening Hours:
March to Oct. ・ 9:00 ~ 17:20
Nov. to Feb ・ 8:30 ~ 16:30
Price:
Free
Contact details:
+81-263-82-2118
Location:
Hotaka 3640, Azumino, Nagano Prefecture 399-8303

Travel Tips
How to get to Daio Wasabi Farm
Tokyo Station → Nagano Station → Matsumoto Station → Hotaka Station → Daio Wasabi Darm
1. From Tokyo Station to Nagano Station (1.5 hours):
Take the Hokuriku Shinkansen from Tokyo Station to Nagano Station.
2. From Nagano Station to Matsumoto Station (1 hour):
From Nagano Station, take the Shinano Express to Matsumoto Station.
3. From Matsumoto Station to Hotaka Station (30 minutes):
From Matsumoto Station, take the Oito Line or Chuo Express to Hotaka Station.
4. From Hotaka Station to Daio Wasabi Farm (10 minutes):
From Hotaka Station, take either a taxi (10 min.) or walk to the farm (30 min.). On weekends a loopbus directly heading to the farm is available for ¥500.