About Gero Onsen
Gero Onsen (下呂温泉), a small town located in between Nagoya and Takayama, is a famous hot spring resort in Central Japan. Ever since famous Japanese scholar Razan Hayashi named Gero Onsen, together with Kusatsu and Arima, the best hot spring resorts in the country of the rising sun, people have been flocking to the town.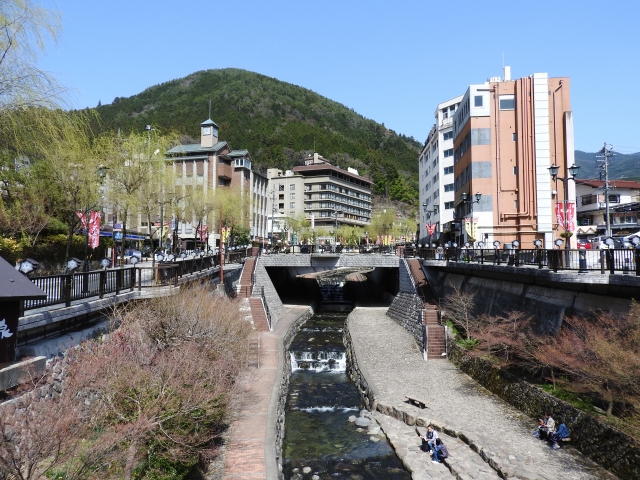 The quality of the onsen water of Gero has been well-researched by medical institutes and is said to be good against rheumatism, muscle aches and skin problems, neuralgia, fatigue.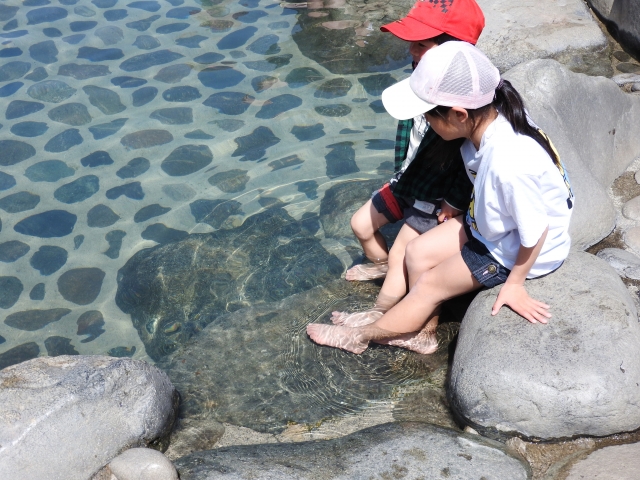 The onsen village by the Hida River is dotted with hot springs, of which most are part of a ryokan. There are three public hot springs, as well as a large outdoor bath close to the Gero Bridge where you can bathe out in the open for free. As many other hot spring resorts, Gero Onsen has four free foot baths, open to anyone that wants to dip their feet in the water 24/7.
For those that want to bathe at some of the ryokan's luxurious baths, a Yumeguri Tegata could prove useful. This wooden tablet is your ticket to any 3 onsen of the 30 participating ryokan and can be bought for ¥1,300 at ryokan, convenience stores, gift shops, and the tourist center.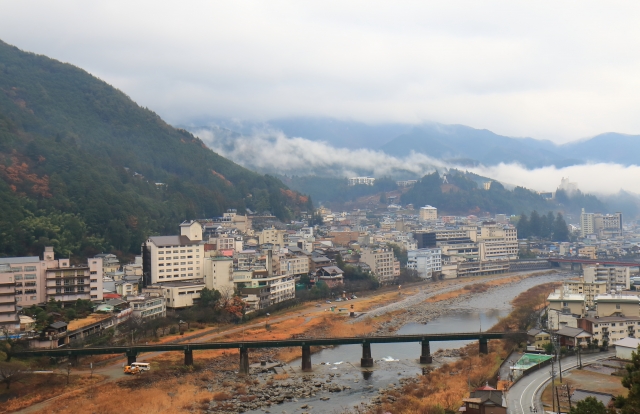 If you want to know more about the history of the town, the Gero Onsen Museum in the town center displays centuries-old artifacts in documents from the town, and other towns in the vicinity. Just on top of a hill behind the museum is the Onsenji Temple, a temple which is dedicated to the Buddha who is said to have restored the onsen water.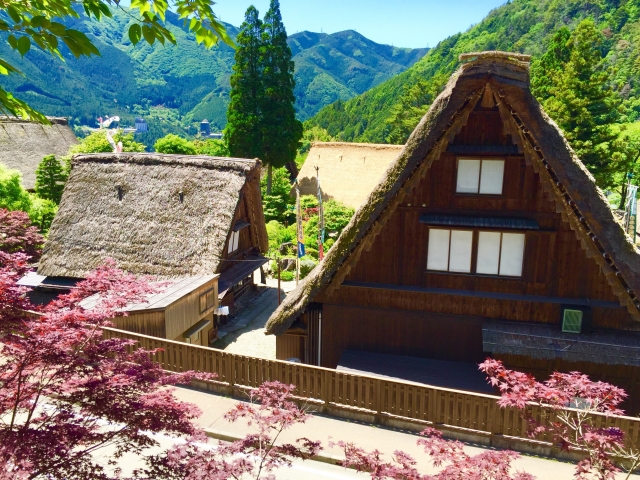 One the east of the town, at 20 minutes walk, you'll find Gassho Village (8-15-17:00, ¥800), an open-air museum where traditional gassho-style houses are displayed. These houses have been moved here from Shirakawa-go, where a large score of the houses whose roofs are made to look like praying hands are built. The museum has a foot bath and several experiences such as pottery, paper-making, and food tastings.
In front of the Gassho Village, you'll find the Ideyu Morning Market (8:00-12:00). This market is where you can get vegetables and fruits directly from the farmers. Other local delicacies such as Hida beef, Ho-ba sushi, and a sampling of different kinds of sake are usually also on display. This place also has a night market in July to August.
If you are at Gero Onsen on August 1st to 3rd, you are in for a treat. The Gero Onsen Festival, also called the Ryujin Fire Festival, is an annual festival held from August 1st to August 3rd. The first day is a celebration of fire, with men running around with a large dragon, with a float parade and geisha dancing on the 2nd, and floats and a fireworks display on the last day.
Another well-known festival is the Hanagasa Festival, performed annually on February 14th. This festival is a Shinto ritual at the Morihachiman Shrine, located at the riverbank of Hida River, where dancers perform ritualistic dances while wearing hats adorned with colorful papers.
General Information about Gero Onsen
Travel Tips
How to get to Gero Onsen
Option 1: Tokyo → Nagoya → Gero Onsen:
1. From Tokyo Station to Nagoya Station (1.5 hours):
Take the Tokaido Shinkansen from Tokyo Station to Nagoya Station.
2. From Nagoya Station to Gero Onsen Station (1 hour):
From Nagoya Station, take the JR Takayama Express Line to Gero Onsen.
Option 2: Tokyo → Shinjuku → Gero Onsen:
1. From Tokyo Station to Shinjuku Station (10 minutes):
Take the Hokuriku Shinkansen from Tokyo Station to Nagano Station.
2. From Shinjuku Station to Gero Station (5.5 hours):
From Shinjuku Station, take the Express bus to Gero Onsen.
Option 3: Nagoya → Gero Onsen:
1. From Nagoya Station to Gero Onsen bus stop (2.5 hours):
Transfer to the bus bound for Gero Onsen.
Option 4: Osaka → Gero Onsen:
1. From Osaka Station to Gero Onsen bus stop (2.5 hours):
Transfer to the bus bound for Gero Onsen.