About Manza Onsen
In the shadow of Mt. Manza is the hot spring/ski resort of Manza Onsen (万座温泉) in the National Park of Joshi'etsu Kogen. Situated at an altitude of 1,760m, the town is one of Japan's highest hot spring resorts and its baths offer beautiful views over the valley and the mountains of Gunma Prefecture below. The view is an added bonus, but what really sets Manza apart from other hot spring town is the milky white onsen water.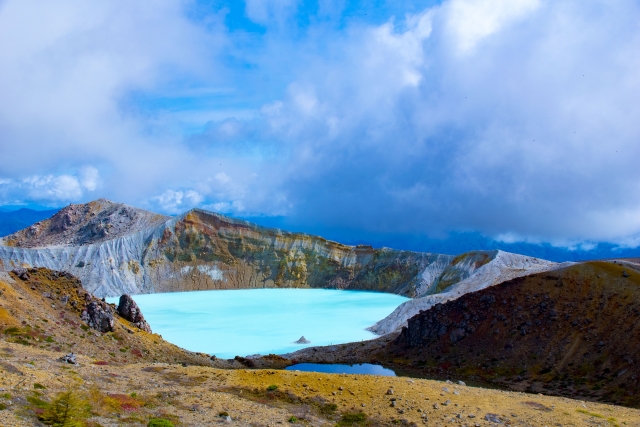 The water comes flowing from the nearby Mt. Shirane, an active volcano known for its cobalt-blue lake, 15-minutes from Manza. The water is 80°C at the source with over 5.4 million liters a day flowing into the hot spring. The onsen has the highest Sulfur content of all onsen of Japan and it is this high concentration of Sulfur is said to stimulate blood circulation, thus being very healing to skin diseases. Manza's hot spring water are also said to heal or alleviate a variety of diseases such as respiratory problems, sclerosis, and diabetes.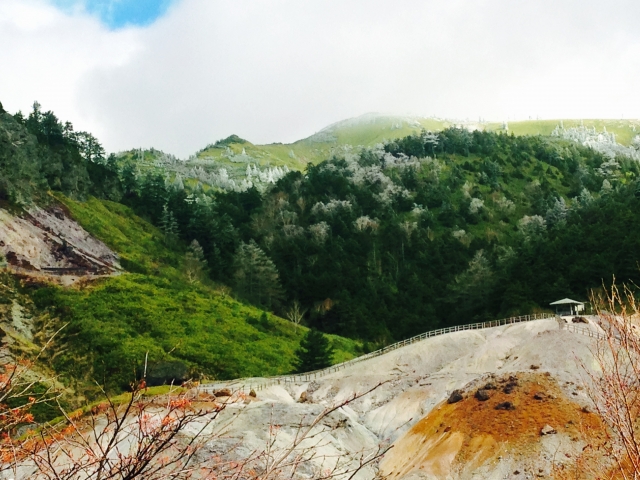 There are over 20 sources in and around Manza Onsen from where hot water comes bubbling up. Many of these onsen sources flow into the hot water field (Yubatake in Japanese), a large pool with water so hot, bathing is impossible. The pool can be reached by one of the various hiking trails around the city. One of these easy hiking trails lead you to a viewpoint from where you can see the town and valley below.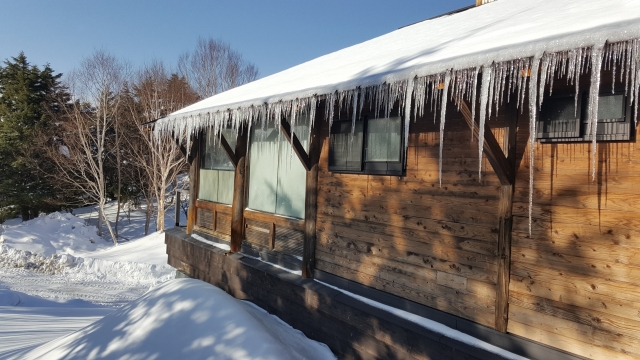 Many of the hotels and ryokans in Manza Onsen offer day-trippers entrée to their hot springs for an extra fee. One thing to note, is that visiting hours for day-trippers tend to be limited to midday hours only.
Manza Prince Hotel (11:00-16:00, ¥1,300), at the bottom of a chairlift to the top of Mt. Manza, has several baths. There is a mixed-gender section, and separated gender sections. The yellow and white-colored onsens of Manza Prince Hotel are situated to look out over the mountains of Gunma Prefecture.
https://www.instagram.com/p/Bd7cTj2gOEE/
Manza Kogen Hotel (11:00-18:00, ¥1,500) has 8 baths, with 7 of these baths being mixed gender, and 1 for women-only. The outdoor baths are built in a fashion to resemble a Japanese rock garden.
Ryokan Nisshinkan (10:00-17:00, ¥1,000) has both outdoor and indoor baths which are separated by a short walk. The water of the baths is said to have rejuvenating properties. The outdoor bath offers a particularly beautiful view over the mountains.
https://www.instagram.com/p/Bpi71A-HokW/
Other onsen (albeit a little smaller in size than the above three) in the area are Manza-tei (11:30-18:00, ¥1,000), which has a private bath for those wanting exclusivity, Hotel Juraku (12:30-16:00, ¥1,000), with two gender-separated baths, and ryokan Hokokukan (8:00-18:00, ¥500), with an outdoor, indoor, and private bath.
For those visiting Manza in winter, the town's onsen are not the only available attraction. The ski resort of Manza Onsen is the local pride and joy for Manza has the best powder in Japan (if you ask the locals). The highest starting point for skiing/snowboarding is the summit of Mt. Manza. At an altitude of 1,994m, the view from here is stunning, with Karuizawa's volcanic Asama, Myoko in the Northern Alps, and even Fuji visible on a clear day. There is a snow park for children and 9 trails – 3 beginner, 3 intermediate, and 3 expert slopes. While the ski area is not the largest, there are ski-in ski-out options and a lovely hot spring awaiting you after a long day on the slopes.
In October, the chairlifts of the Manza ski slopes are operated for the purpose of autumn leaf-viewing, the most popular Japanese seasonal activity after cherry blossom-viewing. The chairlift will carry you all the way to the top of Mt. Manza,
General Information about Manza Onsen
Travel Tips
How to get to Manza Onsen
Tokyo → Karuizawa → Manza Onsen:
1. From Tokyo Station to Karuizawa Station (1 hour):
Take the Hokuriku Shinkansen from Tokyo Station to Karuizawa Station.
2. From Karuizawa Station to Manza Onsen (1 hour 45 minutes):
From Karuizawa Station, transfer to the bus bound for Kusatsu Onsen and get off at the Manza Onsen bus terminal.