About Tokyo
There are few cities in the world more famous than Tokyo, which, despite its size, is incredibly easy to travel around, with clean and safe streets, and endlessly entertaining attractions and activities. There is much to see and do, and to make a little more sense of where to go, please see below for our top attractions in Tokyo.
1.Sensoji Temple in Asakusa
Tokyo's oldest Buddhist temple and most famous for its bright red exterior and big lampoon hanging at the guardian gate leading to the temple, Sensoji is a must-see. Enter the temple through the Kaminarimon, the guardian gate with its looming lampoon, and walk the Nakamise lane, the street leading to the main hall with shops on either sides selling popular Japanese snacks and souvenirs.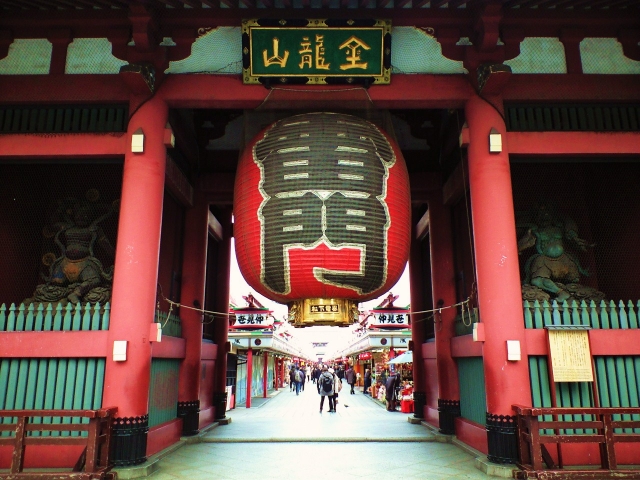 At the end of the lane you'll find the Senso-ji five-storied pagoda and Main Hall, an impressive structure painted in bright red. The building is relatively recently built as it was completely destroyed during the Second World War.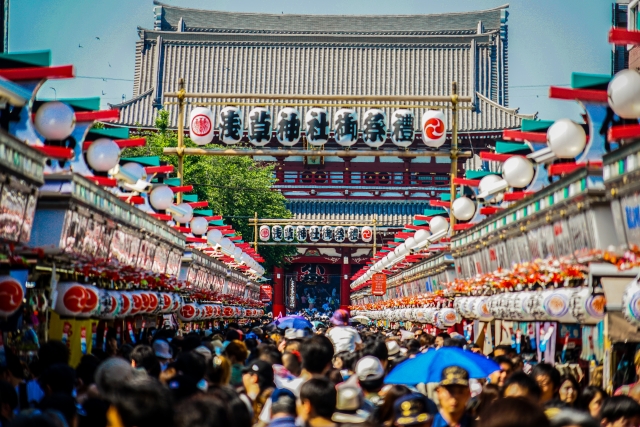 Please note that the temple is heavily visited by all sorts of people with all sorts of nationalities during the day. If you want a more quiet, easy walk around the temple, it's best to visit at night, when all the shops leading to the temple and the temple itself are closed. The temple might be closed, but you can still freely walk around the buildings and are not bothered by crowds.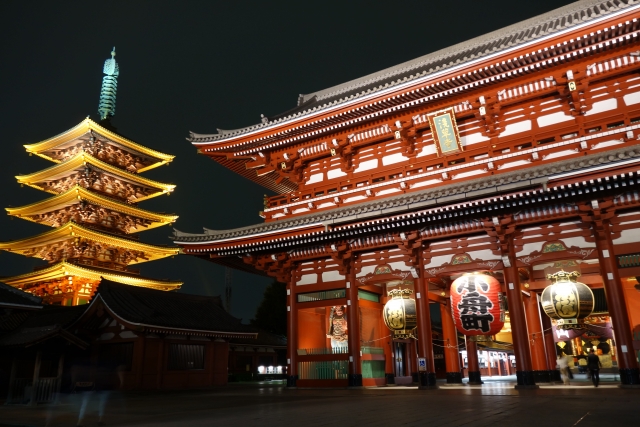 Opening hours:
April to Sept.・6:00 ~ 17:00
Oct. to March・6:30 ~ 17:00
Price:
Free
2. Sky Tree in Asakusa
In 2012 the Tokyo Sky Tree, Tokyo's most visible symbol and broadcasting station, opened to the public. With a height of 634 meters, the structure is the tallest in Japan and offers a panoramic view over Japan's capital with even Mt. Fuji being visible on days with good weather.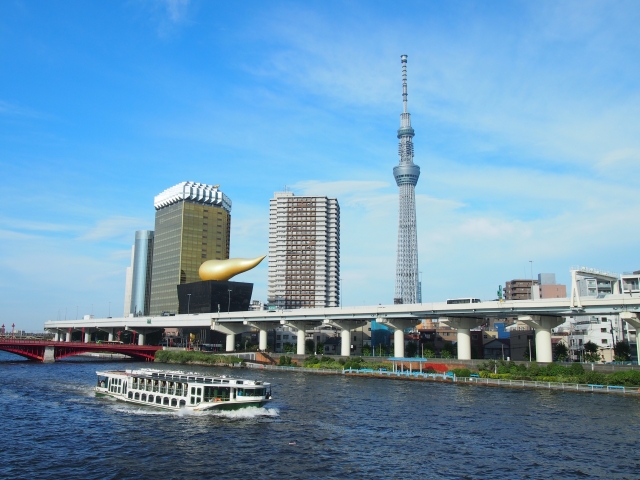 The tower holds two observation decks, a souvenir shop, the Musashi Sky Restaurant, and an aquarium and shopping complex at the base.
The Sky Tree is a popular destination for foreigners as well as Japanese so expect possible crowds and waiting times especially on weekend days and national holidays.
Opening hours:
All year round・8:00 ~ 22:00
(Last admission・21:00)
Price:
Lower Observatory per adult (18+) ・¥2,060
Lower Observatory per young adult (12-17)・¥1,540
Lower Observatory per child (6-11)・¥930
Lower Observatory per infants (4-59・¥620
3. Meiji Shrine in Harajuku
The Meiji Shrine close to Harajuku and Yoyogi Park is one of the most famous Shintoist shrines in Japan as it enshrines the Meiji Emperor, the emperor who brought Japan from its feudal era to modernity and changed Japan radically in the process.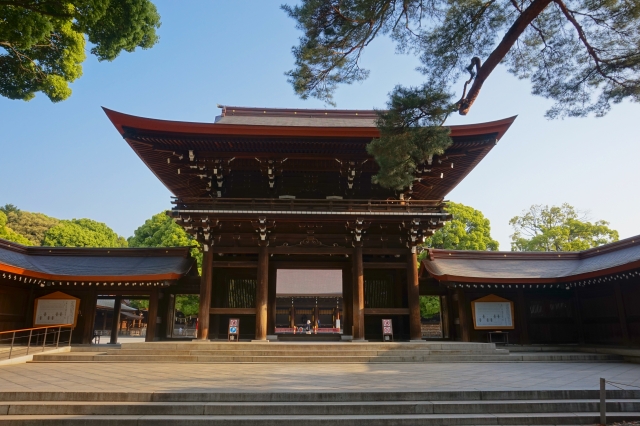 Walking to the shrine is an experience. Get out of either Harajuku or Jingu-mae station, with people wherever you look, and walk to the shrine entrance where suddenly you're surrounded by trees on all sides. It feels like an oasis of quiet after the busy, bustling Harajuku area.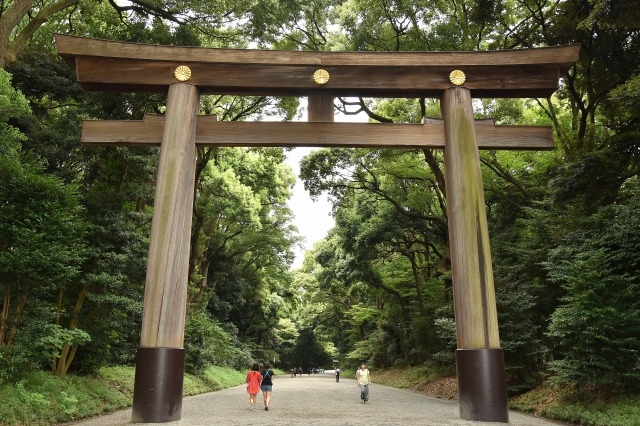 Meiji is a popular place to visit any day of the year but the number of visitors to the shrine skyrocket around New Year's (usually January 1st to 8th). The first prayer at a temple or shrine (hatsumode in Japanese) is serious business and the Meiji Shrine is the most popular site for this.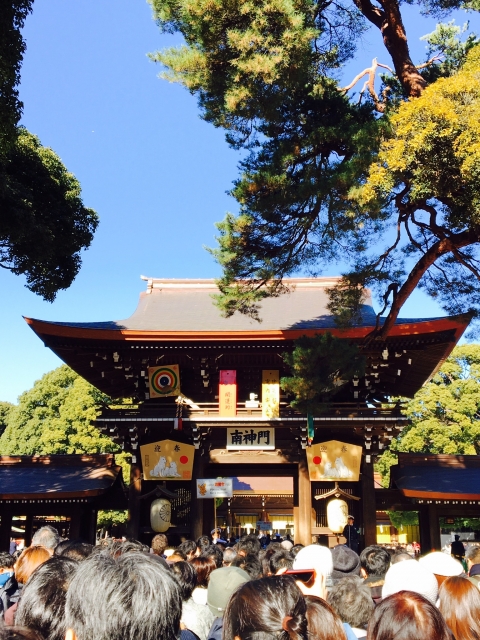 Opening hours:
Sunrise to sunset
Price:
Free
4. Harajuku
There are few streets as busy or energetic as the Takeshita Street in Harajuku. Originally known for its eclectic fashion and Gwen Stefani's Harajuku Girls, Harajuku is now a hub where you can find the newest J-pop idol items, cheap clothing stores, and a lolita girl or boy here and there.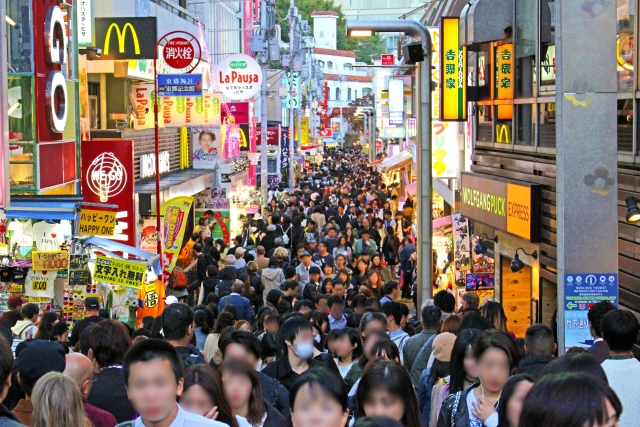 If you enjoy the newest Instagram-worthy food trends, Harajuku is Jerusalem. Especially its rainbow candy floss, pancakes and crepes are popular picks.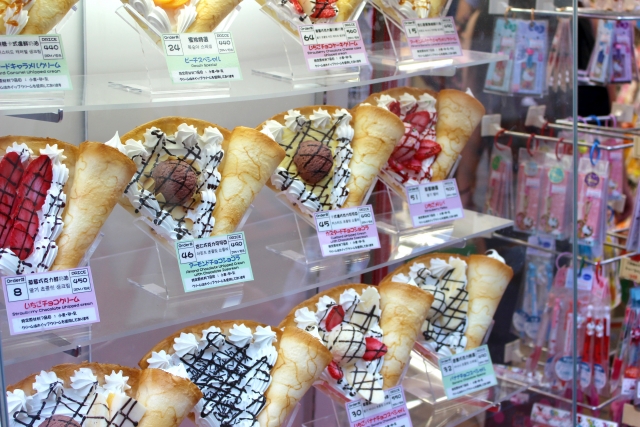 Omotesando, the area next to Takeshita Street, is a little (only a little) less crowded and full with fashionable cafes and stores. If you want some peace and quiet, nearby Yoyogi Park, especially popular during cherry blossom season, and the Meiji Shrine with its lush green surroundings are popular places to visit.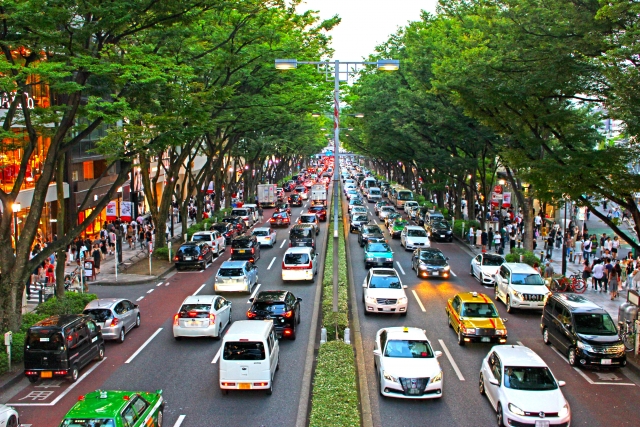 5. Shibuya Crossing
One image that comes to mind when thinking of Japan is the crossing with hundreds of people walking across the road all at once. This crossing is at Shibuya, one of the main shopping and nightlife districts.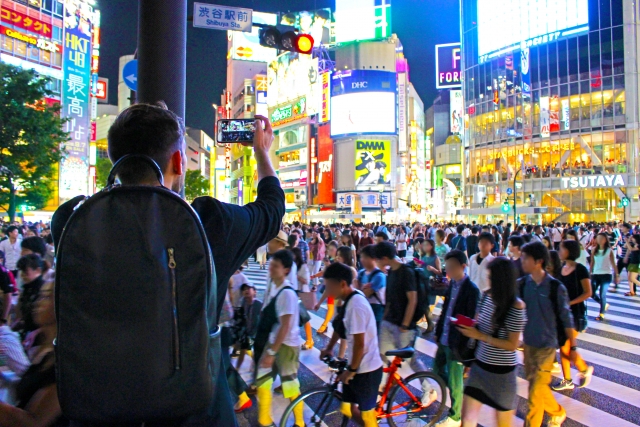 If you're lucky and there's an open seat, the Starbucks at the corner of the street offers a good view over the Shibuya Crossing. Besides the coffee shop, there's plenty of cafes and restaurants which will get you a good vantage point over the area but you will not be the only one trying to find a spot.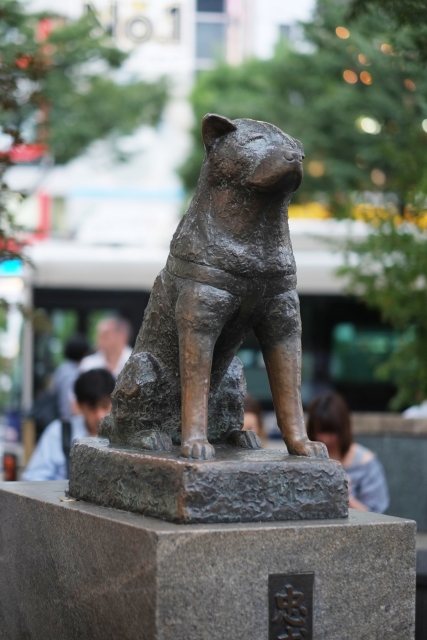 Close to Shibuya station is the statue of Hachi, the famous Shiba dog who kept coming to the station to wait for his master to return but never did.
6. Tsukiji (soon to be Toyosu) Market 
Japan, famous for its fish and especially raw fish dishes, is home to some of the most impressive fish markets in the world. The most popular and largest is Tsukiji, a wholesale market which also sells fruits and vegetables and handles over 2,000 ton of fish per day. The current market, which was not built with the infrastructure to accommodate large numbers of tourists, is being moved to a bigger building named Toyosu in October 2018 with a viewing deck where visitors get an overview of the market happenings, while still allowing the fishermen to move freely.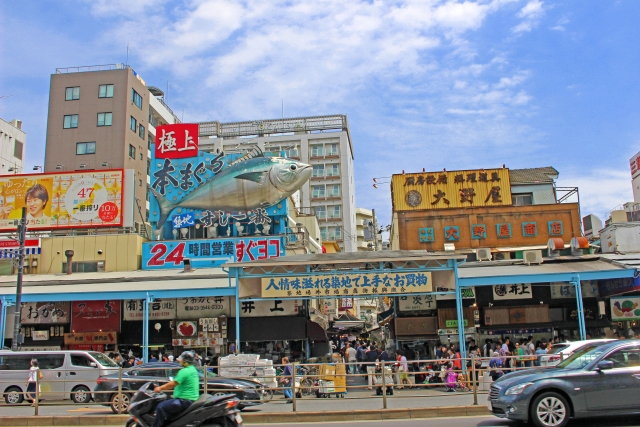 The tuna auction is the most popular attraction for tourists but is serious business for the fishermen so, as to not intervene in the negotiations, the number of visitors is limited to the first 120 visitors that apply at the Fish Information Center which opens at 5:00.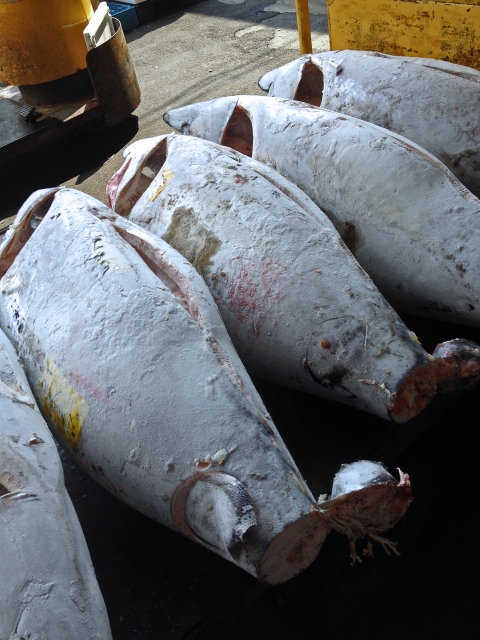 The wholesale area, which only opens to tourists after 11:00, will allow you to see the fishermen running to get fish, and dealing and negotiating with buyers. A fresh-of-the-market sushi breakfast is waiting for you at one of the many restaurants in the outer market.
Opening hours:
Tuna auction・Ticket purchase at 5:00, admission from 5:50 ~ 6:20
Wholesale area・11:00 ~
Outer market・5:00 ~ 14:00 (differs per shop)
Closed:
National holidays, Sundays, and possibly Wednesday
Price:
Free
7. Kabuki-cho in Shinjuku

Kabuki-cho is Shinjuku's nightlife district with neon signs everywhere you look and a shop person ushering people in their bar or restaurant on every corner. It is a shock for the senses, especially sight.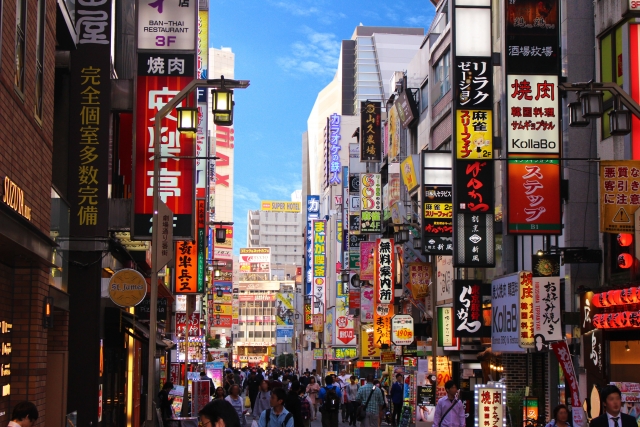 A massive Godzilla statue looms over the district from one of the hotel's and in another street the glittering Robot Restaurant, embodiment of all the corny Japanese stereotypes, can be found. There are glitters and mirrors everywhere, robots moving around, scantily clad men and women dancing..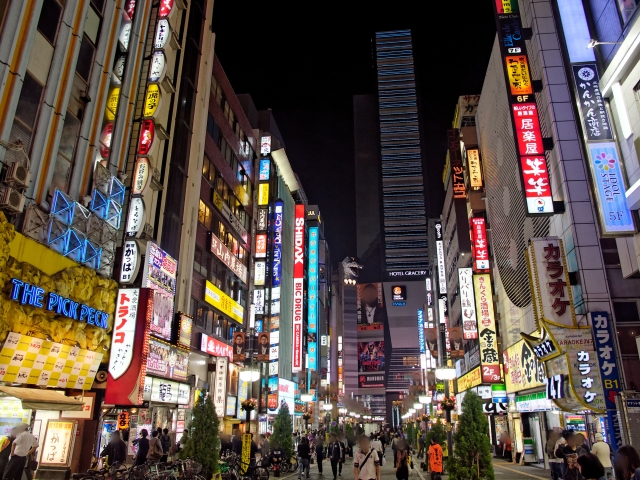 Robot Restaurant Opening hours:
Everyday・3 to 4 shows between 15:00 ~ 21:45
Price:
¥8,000
8. Shinjuku Omoide Yokocho (Memory Lane)
Shinjuku's Memory Lane brings back Japan of the early 1950's. The alleyways are narrow, and yakitori (skewers) shops can be found wherever you look. Called Memory Lane because its nostalgic atmosphere, or lovingly nicknamed Piss Alley.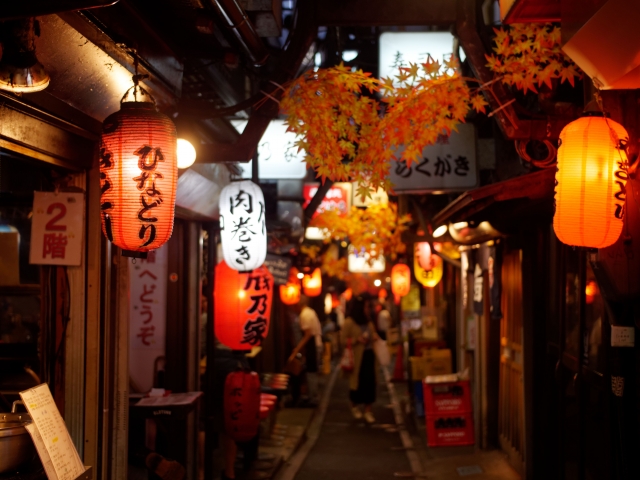 The alleyways are full of yakitori shops, with the number of people able to get a (usually counter) seat limited to 10 or less.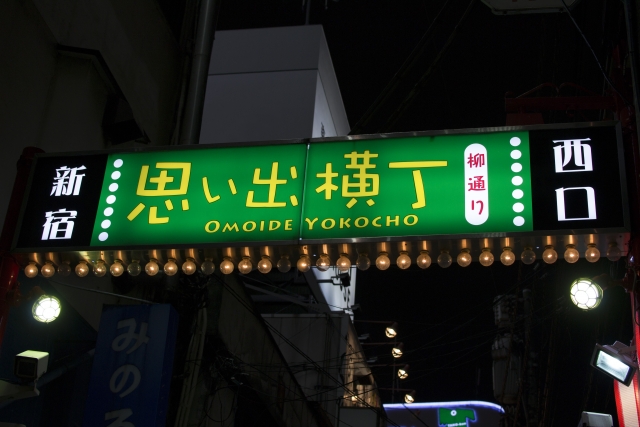 Memory Lane is adjacent to the train tracks of Shinjuku Station, so while you're sitting on your tiny counter seat and eating a fresh-off-the-grill skewer, you'll hear the thundering of the train coming and going.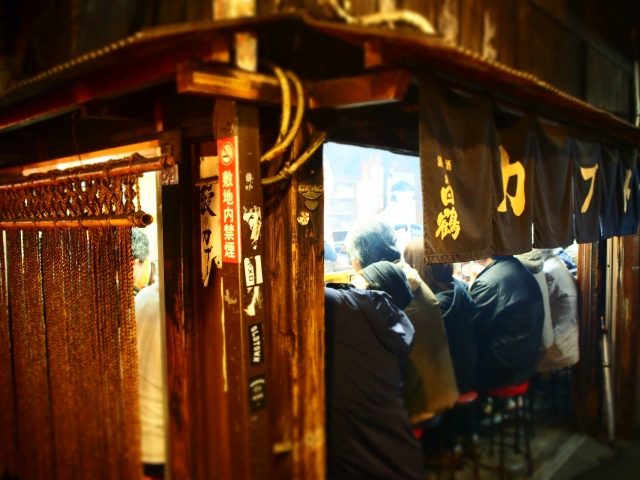 Opening hours:
Everyday・17:00 ~ 24:00 (differs per shop)
Closed:
Irregularly
Price:
Free
9. Tokyo Imperial Palace & Park
The Tokyo Imperial Palace, the primary palace of the emperor, is found in the center of the city, and is more tranquil than you'd expect of a place in such a central location.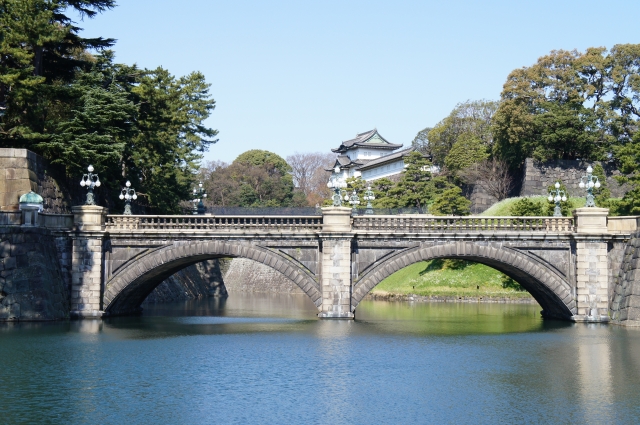 The inner grounds of the palace are only open to the public on the Emperor's birthday on Dec. 23 and on Jan. 2 when the imperial family makes their appearance to the public. The way to see the palace during rest of the year is on guided tours which show you around, but not take you in any of the buildings.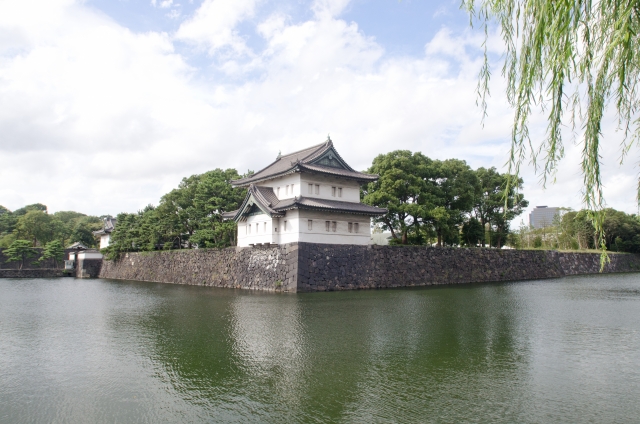 Feel free to roam around the Imperial Palace East Gardens however. This park has multiple areas to explore like the Ninomaru Japanese garden, the foundation of one of Edo castle's towers, and more. You'll not be the only one around as the Park is a popular place for Tokyo citizens to relax and eat lunch.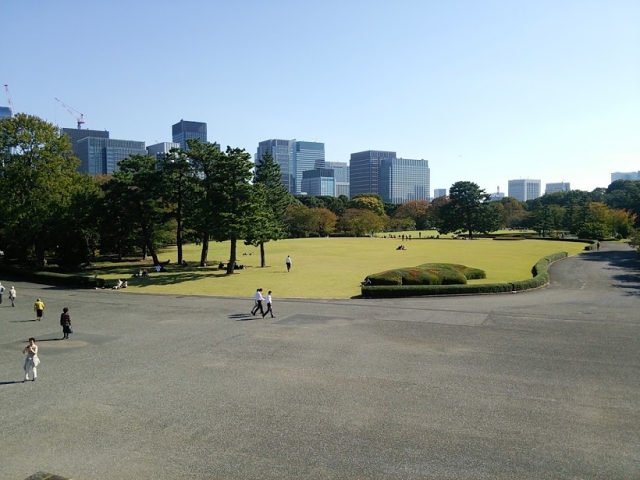 Imperial Park Opening hours:
Nov. to Feb.・9:00 ~ 16:00
March, Sept., Oct.・9:00 ~ 16:30
Apr. to Aug.・9:00 ~ 17:00
Closed:
Mondays, Fridays, Dec. 28 to Jan. 3
Price:
Free
10. Museums in Tokyo
As capital of Japan, Tokyo holds a large amount of world-class exhibitions and museums.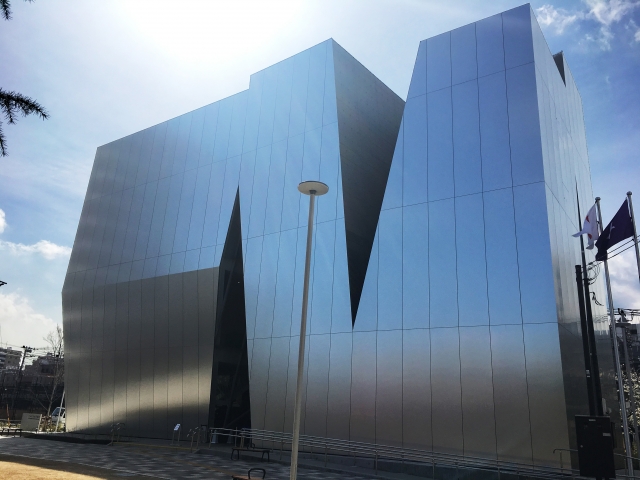 The Sumida Hokusai Museum (Tue. to Sun.・9:30 ~ 17:30, ¥400), dedicated to Katsushika Hokusai, one of the great ukiyo-e masters, is filled with some of Hokusai's best prints, including prints of the 36 Views over Mt. Fuji collection.
Ghibli movies is what put Japan on the map for many visitors to the country as the Oscar-winning Spirited Away and fan-favorite My Neighbour Totoro have a big following. Miyazaki, artist and owner of Ghibli Studies, designed the dreamy Ghibli Museum (Wed. to Mon.・10:00 ~ 18:00, ¥1,000) so people can get a glimpse into his brain and drawing process. Please note, tickets for the museum need to be reserved at least 1 month in advance.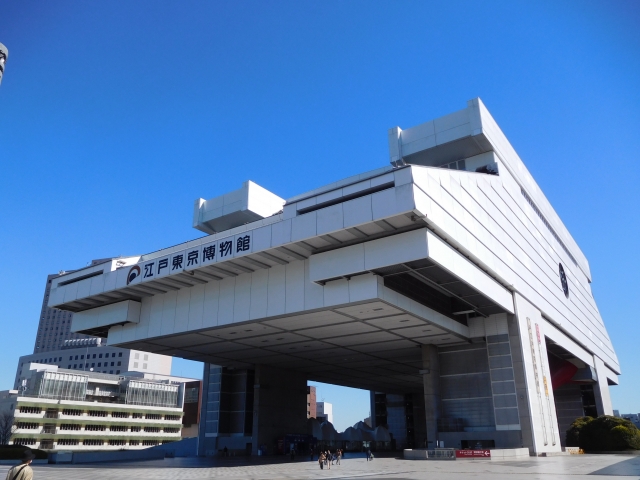 Another favorite is the Edo Tokyo Museum (Tue. to Sun.・9:30 ~ 17:30, ¥600), which exhibits life in Edo, feudal-day Tokyo. Even those not keen on history will enjoy this museum as you learn about life in the olden days in an interactive way.
11. Tokyo Tower
The Tokyo Tower stands at 333 meters high and is almost a mirror image of the Eiffel Tower but heigher; 13 meters to be exact. It was Japan's tallest structure until the Tokyo Sky Tree opened to the public in 2012. While it's now the second highest building, it still offers an impressive panorama view over Tokyo.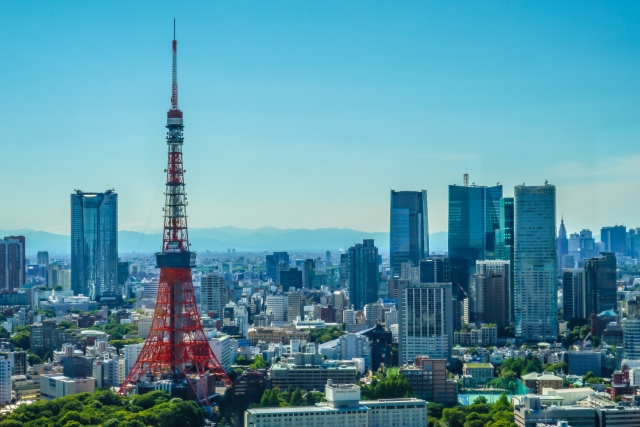 One attraction popular for those that follow the manga and anime One Piece is the One Piece Tower, an indoor amusement park which will introduce you to the cartoon characters in new and different ways.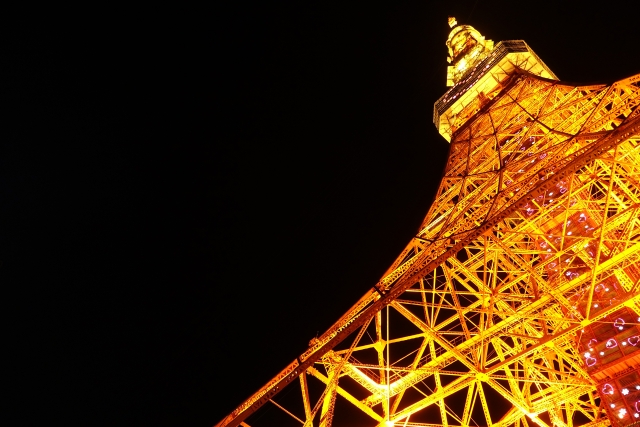 Opening hours:
All year round・9:00 ~ 23:00
(Last admission・22:30)
Price:
Main deck per adult (18+) ・¥900
Main deck per child (6-18)・¥500
Main deck per infant (4-5)・¥400
Top deck per adult (18+) ・¥2,800
Top deck per child (6-18)・¥1,800
Top deck per infant (4-5)・¥1,200
12. Tokyo Disneyland & Tokyo Disney Sea
A little further from the center of the city are the two Tokyo Disney parks. Even if you've visited a Disneyland in another country, it's a special experience in Japan. The Japanese take visiting the themeparks to another level with their dress. Many groups and couples will coordinate their dress from head to toe (from shoes, socks, to headdress) and make the whole day in the park a special outing.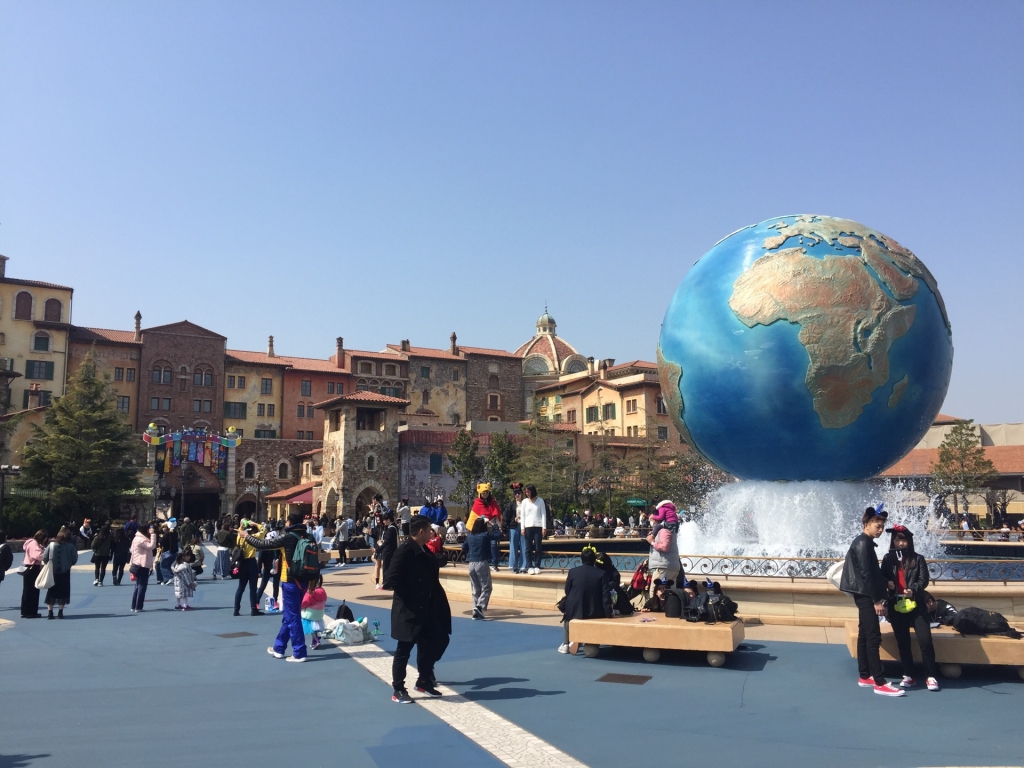 Disneyland is made similar to its California version, with 7 areas like World Bazaar, Tomorrowland and Fantasyland. Disney Sea is inspired by all things to do with water and is made up of 7 areas like Mermaid Lagoon, Mysterious Island, etc. This park is accessible to all, but more aimed towards adults, with beer being served and a multitude of rollercoasters.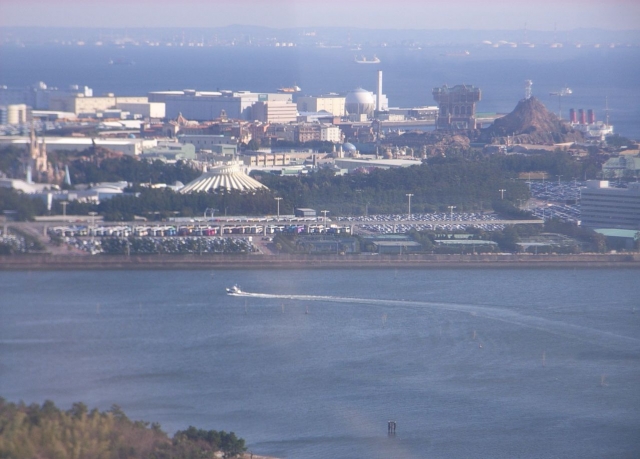 Please note that both parks are heavily visited at any given time, but especially around the school and national holidays. If you can, it's recommended to plan your visit on a weekday.
Fastpasses can be scored on special hours. If you want a ride on some of the more popular attractions, it's fastest to first get your hands on one of the fast tickets.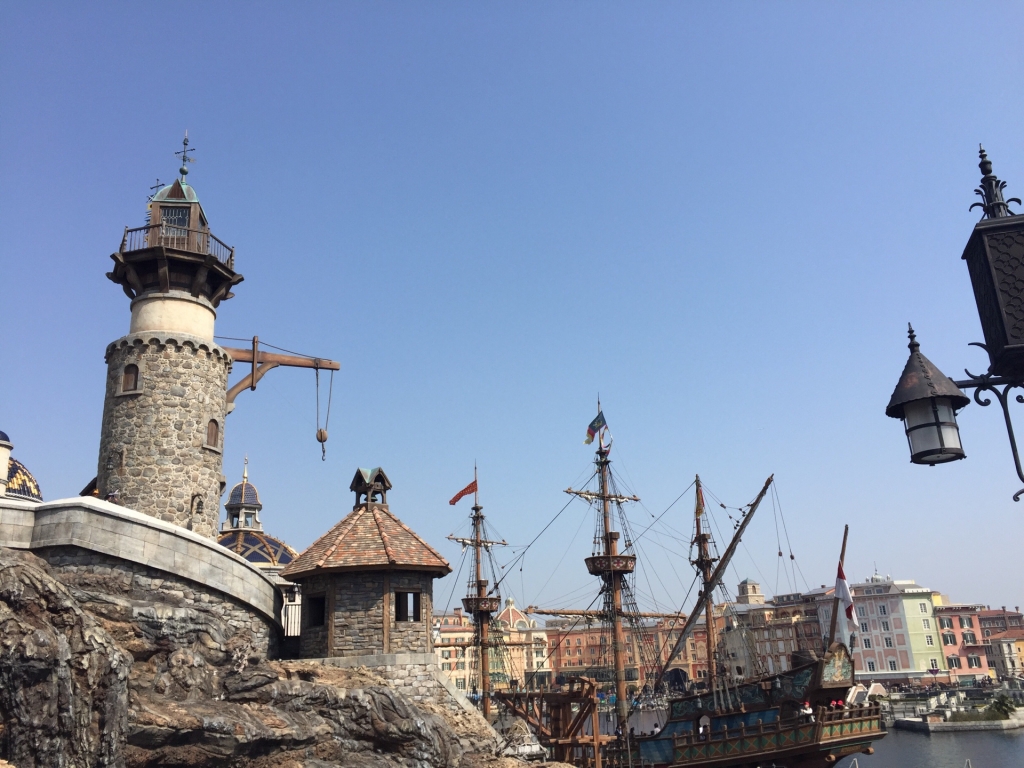 Disneyland & Sea Opening hours:
All year round・8:00 ~ 22:00 (hours may differ)
Price per park:
Per adult (18+) ・¥7,400
Per young adult (12-17) ・¥6,400
Per child (4-11) ・¥4,800
Per senior (65+) ・¥6,700
General Information about Tokyo
Tours & Charters
Travel Tips