About Yudanaka & Shibu Onsen
Close to the Snow Monkey Park are two little villages called Shibu Onsen and Yudanaka Onsen. These two villages are, as you can tell from the name, known for their hot springs. These places hold are multiple places where you can enjoy true, traditional onsen, one of the most beloved activities for Japanese to do.
Yudanaka Onsen is the gateway to the world-famous snow monkeys, with the train from Nagano stopping in Yudanaka, and buses to the snow monkeys running from Yudanaka. You can also take the bus to the highlands of Shiga Kogen if you want to go hiking in summer or ski/snowboarding in winter.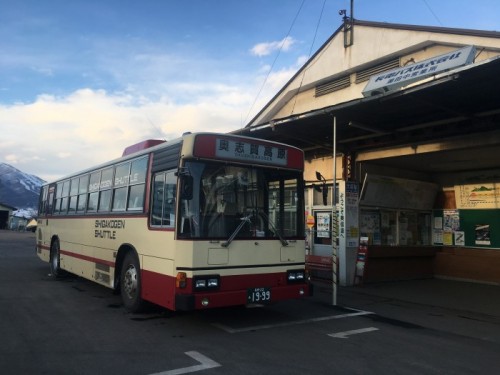 A temple in Yudanaka Onsen worth a visit if you're in the area is the temple for World Peace. This temple has one of the largest female bronze Buddha statue and a temple bell which you can ring to pray for peace in the world.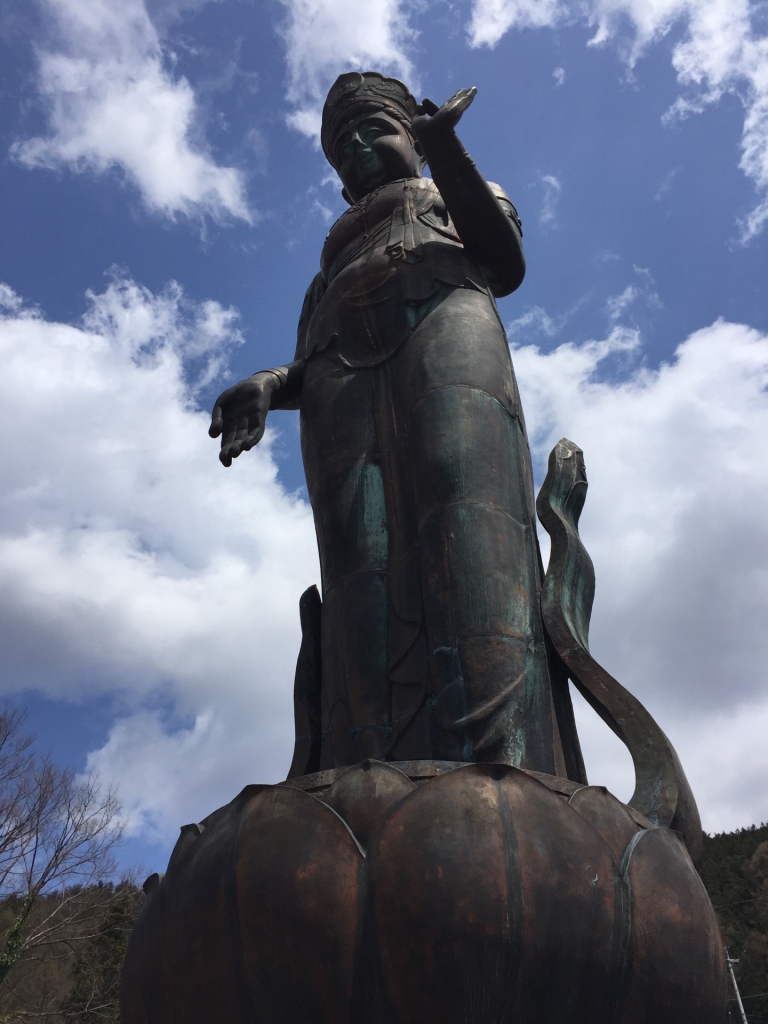 Shibu Onsen is a traditional hot spring town with many ryokans, souvenir shops, and 9 healing hot spring baths strewn all over the town. If you stay overnight at the town, you get a key with which you can visit all of the 9 hot springs. The story goes that by visiting all 9 hot spring baths, your illnesses will be healed and you're going to be lucky for the rest of your life.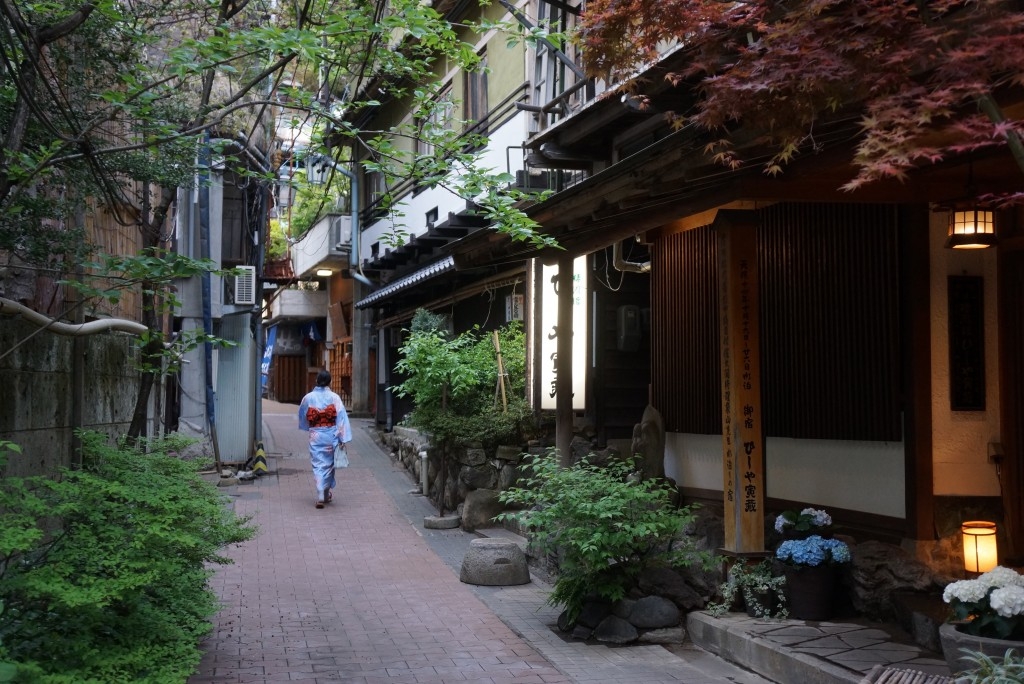 Those who don't want to do the whole hot spring ritual can do a light version. There are 4 foot baths in Yudanaka and Shibu Onsen which can be accessed by all and for free. The only thing you need to do is get your shoes and socks off, and then you get to relax in the 100% natural hot spring water.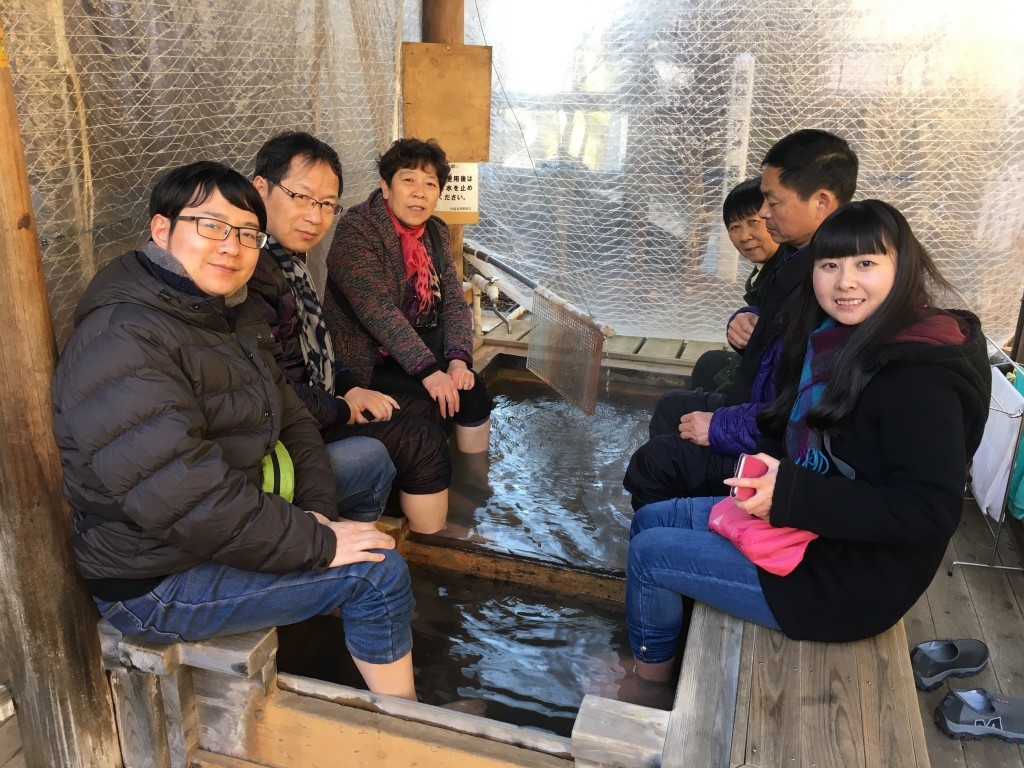 In the summer months of July and August there are two separate festivals held in Yudanaka and Shibu. Both festivals are small and very local so if you are looking for a truly countryside festive experience, visiting Yudanaka and Shibu is a must.
Yudanaka and Shibu Onsen are also the two of the towns closest to the Jigokudani Snow Monkey Park.
General Information about Yudanaka/Shibu Onsen
Phone:
+81-269-33-1126
Address:
3352-1 Hirao Yamamouchi-machi Shimotakai-gun, Nagano Prefecture 381-0401
Tours & Charters
Travel Tips
How to get to Yudanaka & Shibu Onsen
Tokyo Station → Nagano Station → Yudanaka / Shibu Onsen
1. From Tokyo Station to Nagano Station (1.5 hours):
Take the Hokuriku Shinkansen from Tokyo Station to Nagano Station.
2. From Nagano Station to Yudanaka Station (1 hour):
From Nagano Station, take the Nagano Dentetsu train to bound for Yudanaka Station, the end station.
3: From Yudanaka Station to Shibu Onsen (10 minutes)
From Yudanaka Station, take the bus heading for the Snow Monkey Park, Shiga Kogen, or Kanbayashi Onsen, as these will all make a stop at Shibu Onsen. There are also taxis or an option for on foot (20 min).